11 of the best films to watch this October
Emily Brontë and a romcom starring George Clooney and Julia Roberts, Nicholas Barber lists this month's unmissable releases.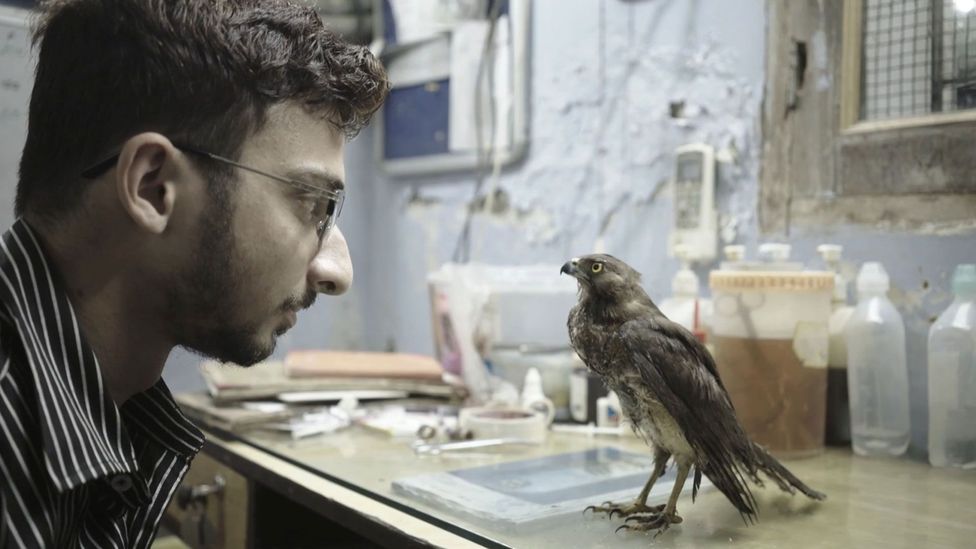 (Credit: Shaunak Sen)
1. All That Breathes
A prize-winner at this year's Cannes and Sundance festivals, Shaunak Sen's poetic eco-documentary, All That Breathes, focusses on two brothers, Nadeem Shehzad and Mohammed Saud, who live and work in New Delhi. The smog in the city is so bad that dozens of kites (the birds of prey, not the toys) fall from the sky every day, but the brothers rescue as many of the birds as they can, nursing them back to health in their cramped, over-heated basement. "Shaunak weaves the many threads together with meditative rhythms, restraint and deep compassion," says Anupama Chopra at Film Companion". "At the end of the film… I cried for the incredible grace of these brothers and for the myopic cruelty of the world they live in. And for ourselves, because each one of us has contributed to making it."
Released on 14 October in the UK & Ireland, and 21 October in the US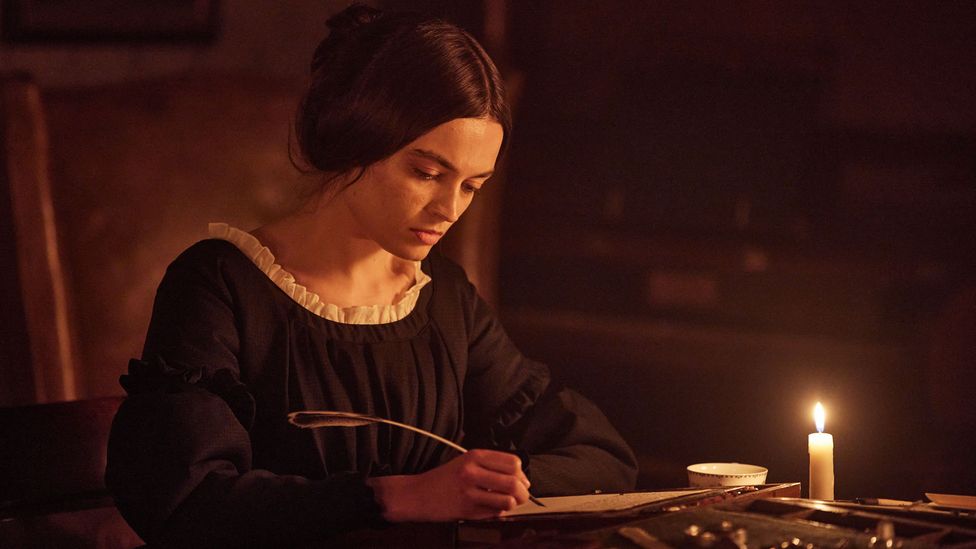 2. Emily
The star of Mansfield Park and The Importance of Being Earnest, Frances O'Connor would have been a shoo-in to play Emily Brontë if someone had made a biopic of the author 20 years ago. Instead, O'Connor has written and directed a Brontë biopic herself, and cast Emma Mackey (Sex Education) in the lead role. How did the shiest and most repressed of the three sisters come to write the passionate Wuthering Heights? O'Connor's acclaimed directorial debut suggests that Emily's hedonistic brother Bramwell (Fionn Whitehead) and a handsome local priest (Oliver Jackson-Cohen) might have had something to do with it. "Shot with breath-taking beauty and acted with extraordinary emotion and grace," says Christopher Schobert at The Film Stage, "this exploration of the life and development of Emily Brontë is tremendously enveloping… O'Connor, who also scripted, adroitly manages the feat of making a 19th-Century period piece burst with contemporary feeling."
Released on 14 October in the UK and Ireland, and 28 October in Turkey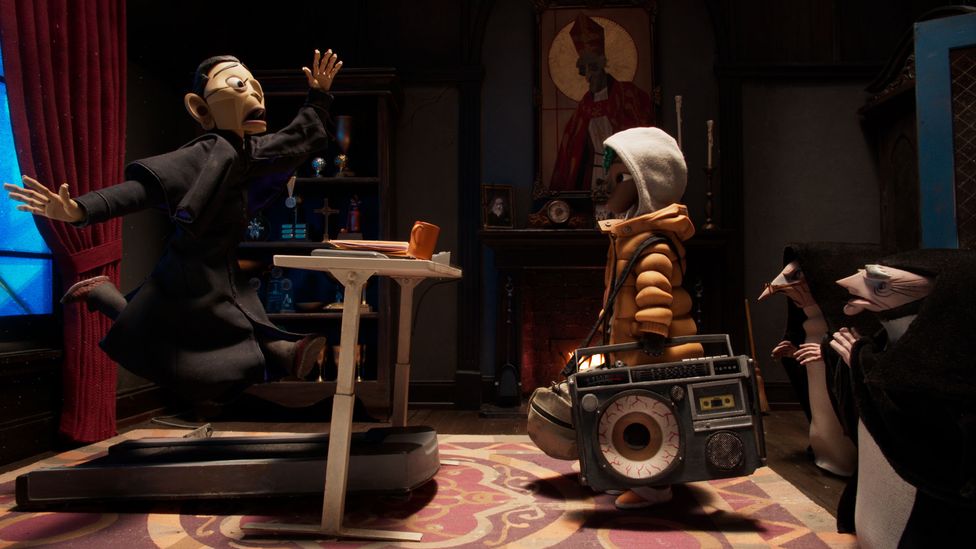 3. Wendell & Wild
This spooky animated adventure is directed by Henry Selick, the maker of Coraline and The Nightmare Before Christmas, and co-written by Jordan Peele, the maker of Get Out and Nope – the perfect candidates, in other words, to cook up a funny-but-scary treat this Hallowe'en. Peele also reunites with his television comedy partner, Keegan-Michael Key, to provide the voices of the title characters, a scheming pair of demon brothers who are summoned to the Land of the Living by a tough, green-haired 13-year-old orphan, Kat Elliott (Lyric Ross). "Selick's handcrafted stop-motion has long been gorgeous in its strangeness and scares," says Kristy Puchko at Mashable  "Here, he continues to push the envelope on the medium, on what topics can be explored in a kid's movie, and what he can do to dazzle us… Wendell & Wild offers chills, laughs, lessons, and a dark but radiant heart."
Released on Netflix on 28 October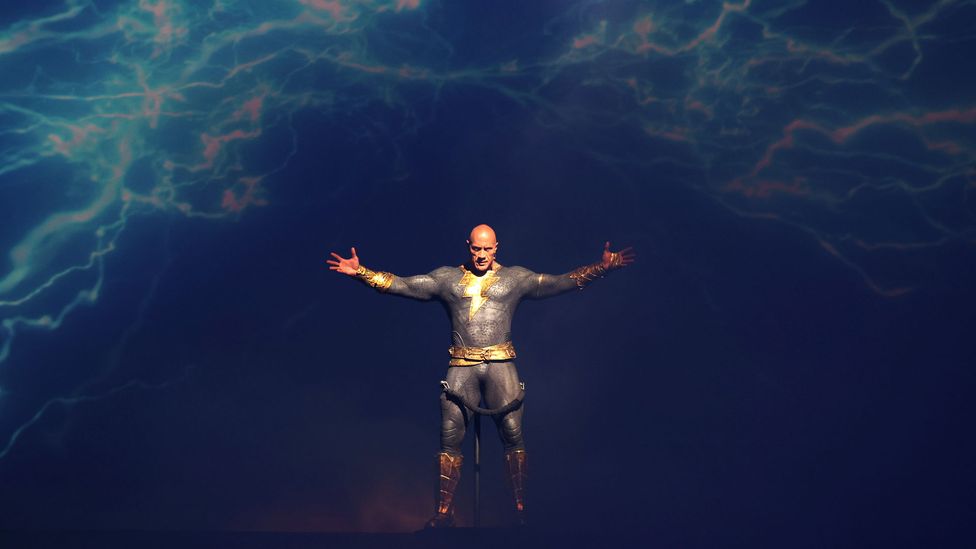 4. Black Adam
There have been countless films about DC Comics' superheroes, and one film about a DC supervillain – Joker. Black Adam is somewhere in between. He was introduced as a villain in 1941, but has since evolved into an anti-hero, a vengeful former slave who gets his powers from the same wizard as Shazam, and can't decide whether to use those powers for good or evil. Dwayne Johnson has the appropriate physique to play a comic-book titan, and former 007 Pierce Brosnan has the presence to play his mentor, Doctor Fate. "We have an opportunity here to disrupt and change the paradigm," Johnson told Rosie Knight at Den of Geek. "This world of superheroes has been around a long time and is responsible for a lot of massive business in our industry… But now you have this guy who… is the Dirty Harry of superheroes."
Released internationally on 21 October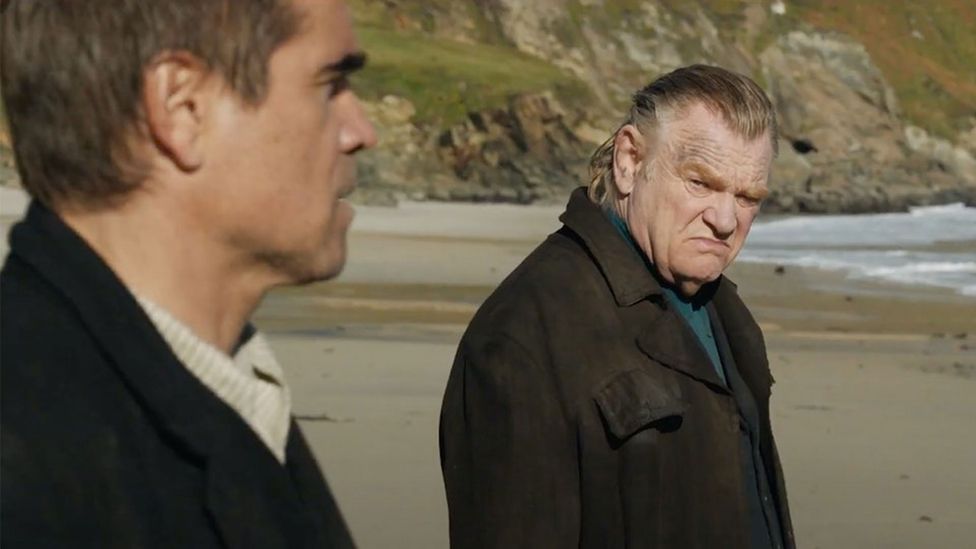 5. The Banshees of Inisherin
Martin McDonagh's Three Billboards Outside Ebbing, Missouri won a stack of Oscars and Baftas, but his most entertaining film remains his foul-mouthed gangster caper, In Bruges. Fourteen years on, McDonagh reunites with the stars of that film, Colin Farrell and Brendan Gleeson, for a black comedy set on a remote island off the west coast of Ireland. Farrell and Gleeson's characters have been close drinking buddies for decades, but when one of them announces that he is sick and tired of their friendship, things take a turn for the bloody. "The Banshees of Inisherin is lovely and disturbing in equal measure," says Steve Pond at The Wrap, "turning its darkest urges and blackest humours into a touching and evocative portrait of a time, a place, a community and a pair of crazy men."
Released on 21 October in the UK, Ireland, the US and Canada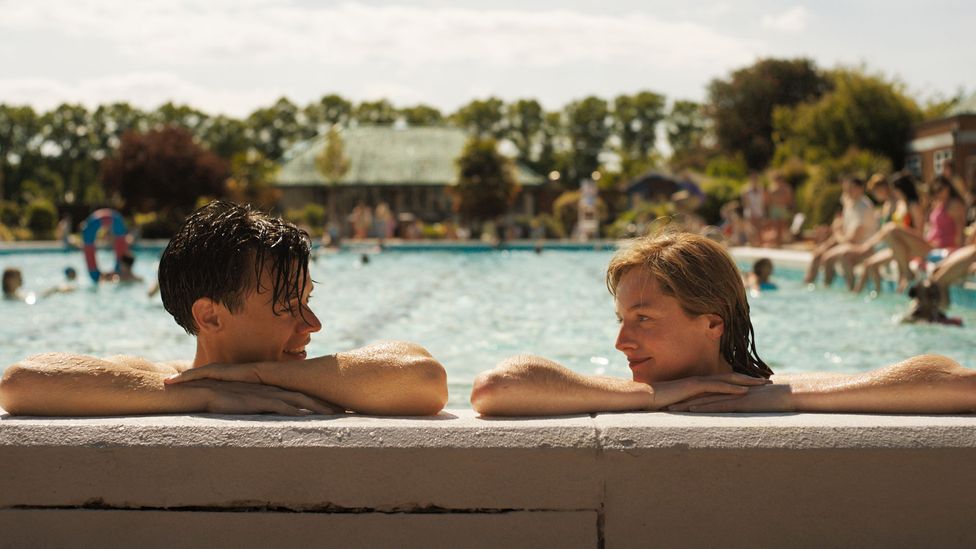 6. My Policeman
Harry Styles has been in two high-profile films this year. The first of these, Don't Worry Darling, might not have convinced everyone that he was a serious actor rather than a handsome pop-star-turned-movie-star, but this sensitive romantic drama might help his case. Directed by Michael Grandage and based on a novel by Bethan Roberts, My Policeman features Styles as a policeman in 1950s Brighton who is in a relationship with a male museum curator (David Dawson), but who marries a female teacher (Emma Corrin) for appearances' sake. In the 1990s, the three meet again, with Linus Roach, Gina McKee and Rupert Everett playing their older selves. But is there still time for them to right the wrongs of the past? Styles "wonderfully inhabits a working-class man fearful of public scrutiny but unable to hide his true self," says Gregory Ellwood at The Playlist.  "Dawson is heartbreaking… and Corrin is simply fantastic as a young woman whose emotions get the best of her when it matters most."
Released on 21 October in the UK, Ireland and the US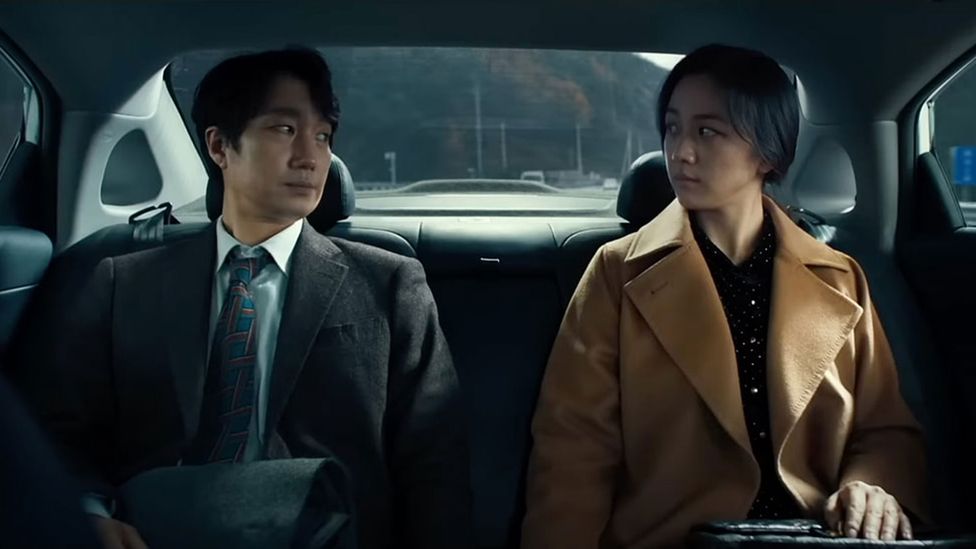 7. Decision to Leave
Good news for fans of Vertigo, Basic Instinct and other noirish thrillers in which lovestruck detectives are bamboozled by beautiful mystery women: Park Chan-wook has made his own exemplary addition to the genre. And while Decision to Leave is a lot less lurid than some or Park's previous masterpieces, such as Oldboy and The Handmaiden, there is no mistaking the Korean director's polished style and mind-bendingly complicated plotting. Park Hae-il stars as a married
police detective investigating the death of a mountain climber in Busan. Tang Wei plays the climber's widow, a Chinese widow who seems suspiciously relaxed about her husband's grisly demise. Park "brings his rich imagination and lush, masterful sensibility to… a twisty thriller with nods to Hitchcock but certainly in a mystery-movie class all its own," says Alissa Wilkinson at Vox.  "A swoony romance with a gloriously sharp edge."
Released on 14 October in the US & 21 October in the UK and Ireland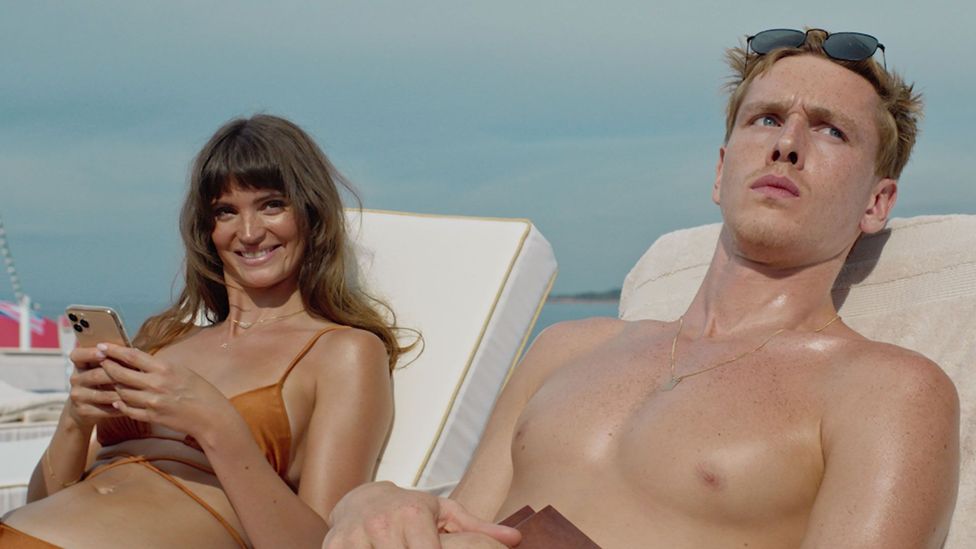 8. Triangle of Sadness
Sweden's Ruben Östlund has taken home the top prize from the Cannes Film Festival twice in a row. In 2017, he won the Palme d'Or for his art-world satire, The Square, and this year he won it again for his follow-up, Tiangle of Sadness, a lampoon of the super-rich. Harris Dickinson and Charlbi Dean (who died in August) star as two young models on a luxury cruise. Most of the super-rich passengers are horrifically sure of their superiority. But when the ship capsizes, and the survivors are washed up on a desert island, it doesn't matter who's got the most money any more. "A film that really goes there – the second half is positively spattered in bodily fluids – it's hardly subtle," says Phil de Semlyen at Time Out "but it's a wild ride and in many ways, it's also the perfect comedy for our times."
Released on 7 October in the US, Canada and Sweden, 13 October in Germany and Portugal, & 28 October in the UK and Ireland.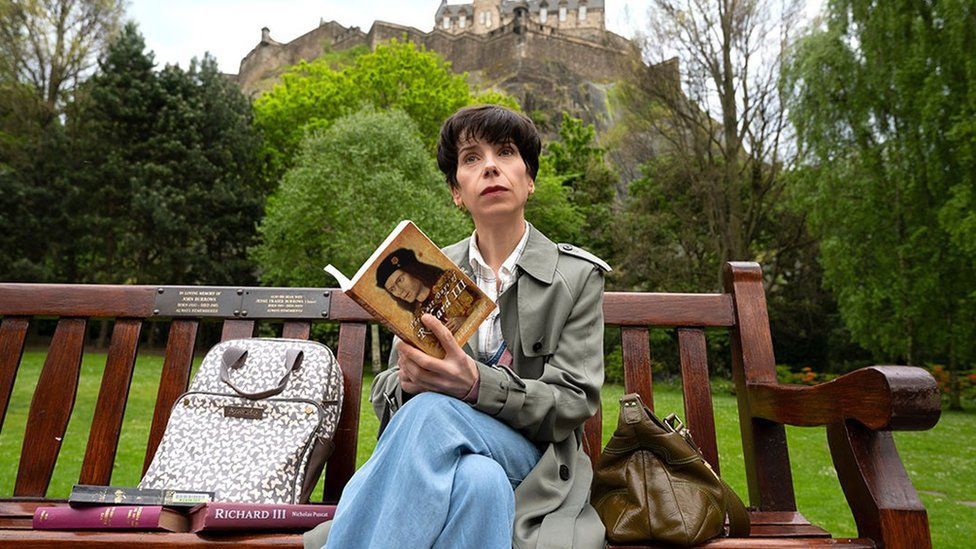 9. The Lost King
In 2012, the remains of England's King Richard III were discovered in a less-than-regal setting: Leicester City Council's Social Services car park. Even more remarkably, the person who pushed for the site to be excavated was a marketing executive, Philippa Langley, mainly because she had a "feeling" that that's where Richard was buried. In the film of her stranger-than-fiction story, Sally Hawkins stars as Langley, alongside Steve Coogan as her ex-husband. Coogan also co-wrote the screenplay with Jeff Pope, and the director is Stephen Frears, which means that The Lost King comes from the team behind another touching British docudrama, Philomena. The result is "a warm, wryly amusing account of a real-life story," says Wendy Ide at Screen Daily,  "a crowd-pleasing portrait of the kind of enthusiastic amateur who proves enduringly popular with British cinema; and, indeed, British audiences."
Released on 7 October in the UK, Ireland and Norway, 14 October in Finland, and 27 October in Denmark and Portugal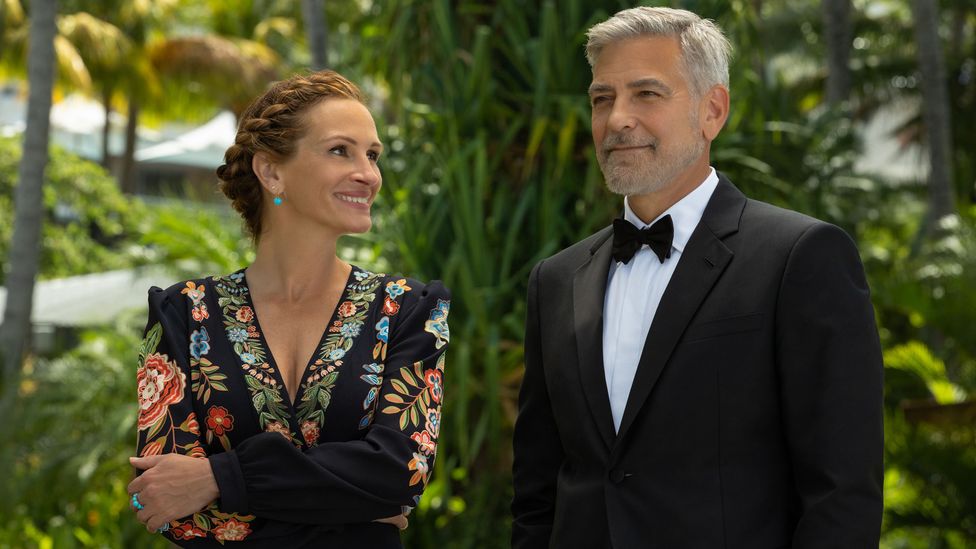 10. Ticket to Paradise
Glamorous Hollywood romantic comedies have almost died out, so it's a relief to see Ticket to Paradise, another sunny farce from Ol Parker, the director of Mamma Mia: Here We Go Again! Julia Roberts and George Clooney play two ex-spouses who are forced to spend time together when their daughter (Kaitlyn Dever) announces that she is getting married on Bali, just a month after meeting her fiancé. The exes plan to sabotage their daughter's hasty marriage, but could Bali's white sands, turquoise seas and strong cocktails change their minds? "Clooney and Roberts, both ageing beautifully, are so confident of their charisma that they allow themselves to look properly silly and it's adorable,"says Charlotte O'Sullivan at the Evening Standard. "If you're in the mood for a great escape, you've basically just won the lottery."
Released on 5 October in France, 6 October in Italy and Mexico, and 21 October in the US and Canada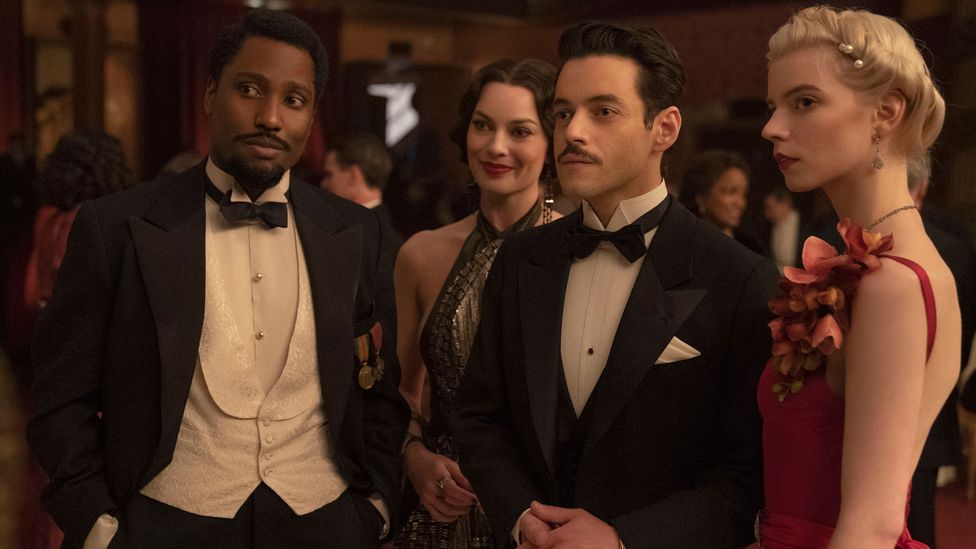 11. Amsterdam
Glass Onion: A Knives Out Mystery is on its way, but in the meantime, here's another convoluted whodunnit – and it boasts even more A-listers in its cast. The first film in seven years from David O Russell (The Fighter, Silver Linings Playbook), Amsterdam features Christian Bale and John David Washington as two soldiers who recuperate together after World War One, and Margot Robbie as a nurse who tends them. Years later, in the 1930s, they're accused of murder, and uncover a conspiracy involving shady characters played by Robert De Niro, Mike Myers, Taylor Swift, Rami Malek, Chris Rock, Anya Taylor-Joy, Michael Shannon, Zoe Saldaña and more. Mike Fleming at Deadline calls it  "a star-studded shot of life… the Director of Photography has invested it with a compelling period look, the dialogue crackles with humour and wit, and every time the door opens and a new character enters, you go, wait, that actor is in this movie too?"
Released on 7 October in the UK, Ireland, the US and Canada