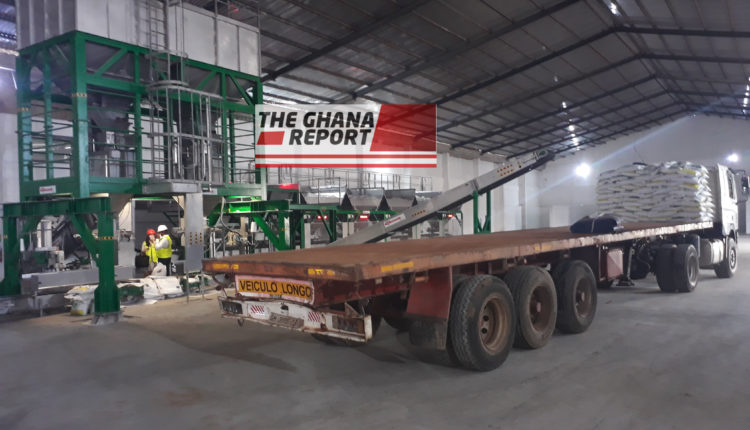 1D1F: Over 200 jobs created, several more to come with commissioning of new fertilizer blending factory
More than 200 unemployed youth are to benefit through direct and indirect jobs following the commissioning of a fertilizer Blending factory under the President's flagship program, one district one factory (1D1F).
The initiative by Glofert Industrial complex is to help boost agricultural mechanisation and crop yield through fertiliser blending.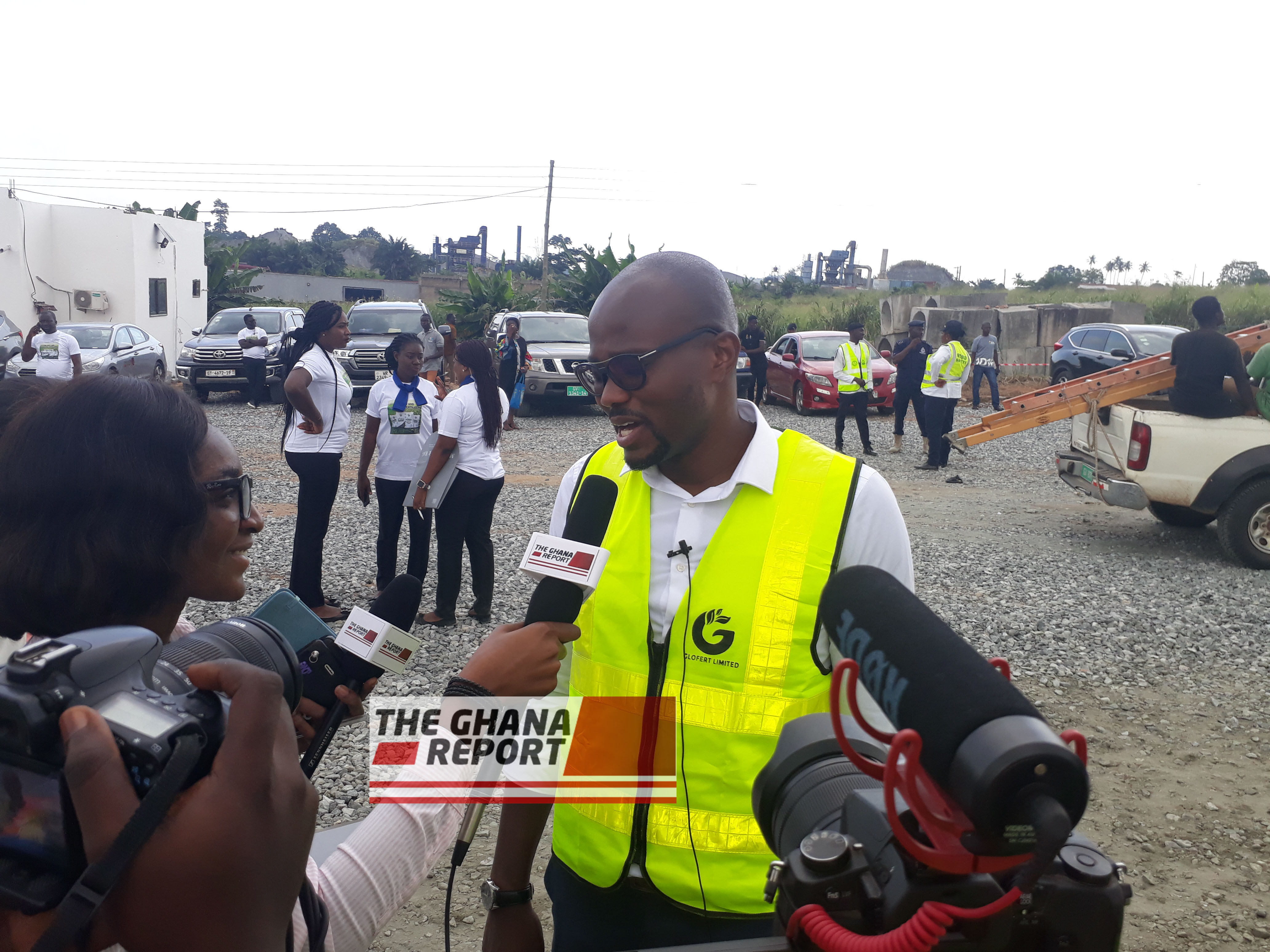 Chief Executive Officer, Foster Mawuli Benson, in an interview with The Ghana Report at the launch of the facility said the move by the company will create more jobs for people in the community while making available fertilizers that are tailored to specific soil requirements for farmers across the country.
"Let me say without equivocation, that the programme is succeeding and for the first time in so many years in our country, Ghana did not import maize in the year 2018…I am very happy as you know this is a major feat in the history of this country, to be the first largest Blending Factory located outside the Tema enclave is beyond description and most importantly the number of jobs it will create for the community," he said to our reporter.
He explained the modern fertilizer blending plant is able to produce in excess of 840,000 metric tons of various NPKs annually.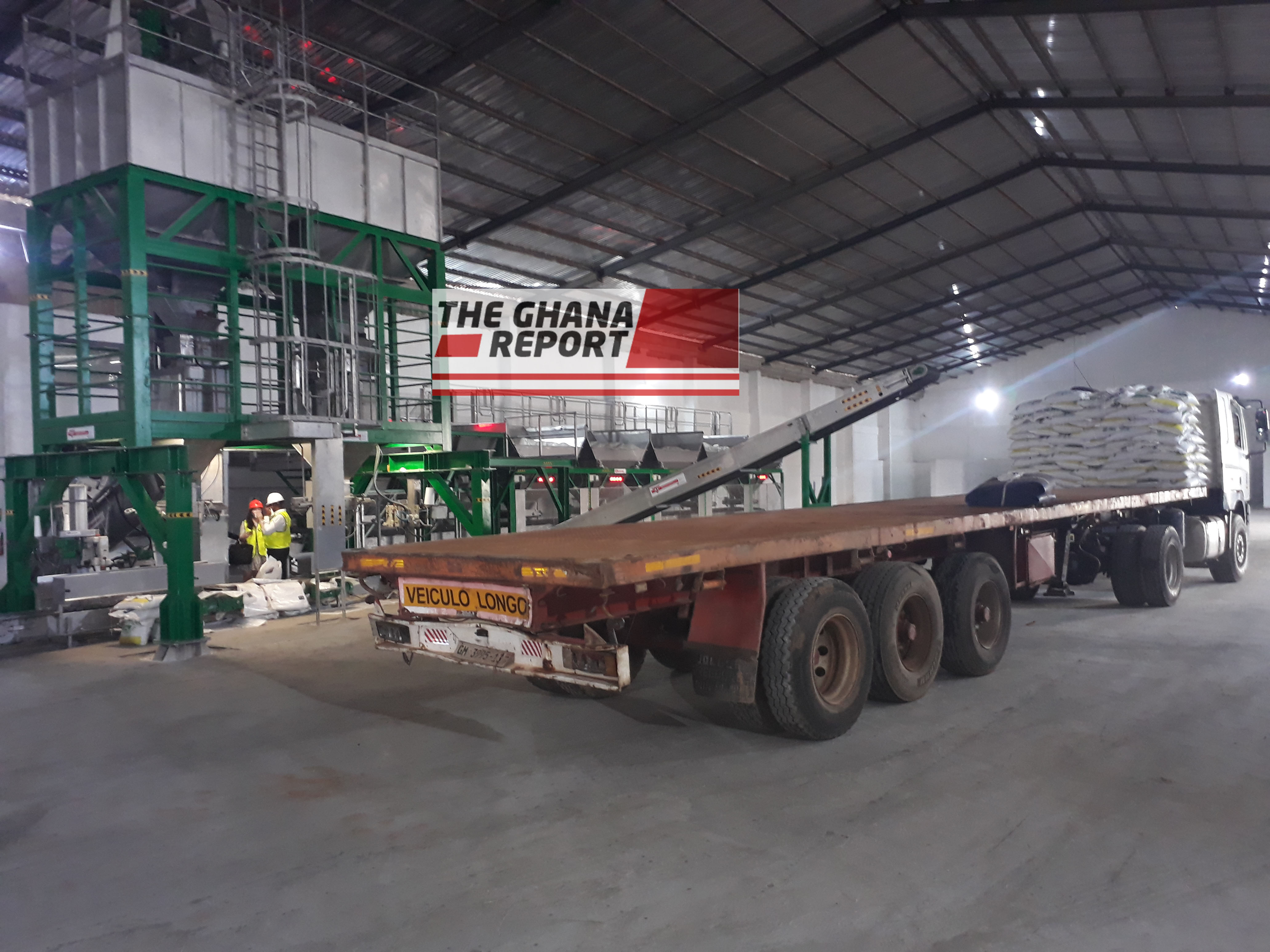 This means farmers will now have access to high quality fertilizer that is specific to their soil needs guaranteeing them better yields to achieve food security.
According to Foster Benson, Glofert has commenced the construction of a $2.3 million fertilizer bag manufacturing and printing factory in the complex which will also create more jobs for the people in the community.
He added "The construction of the fertilizer bag will be ready in the first quarter of 2020 and is sure to add over 100 jobs in this community".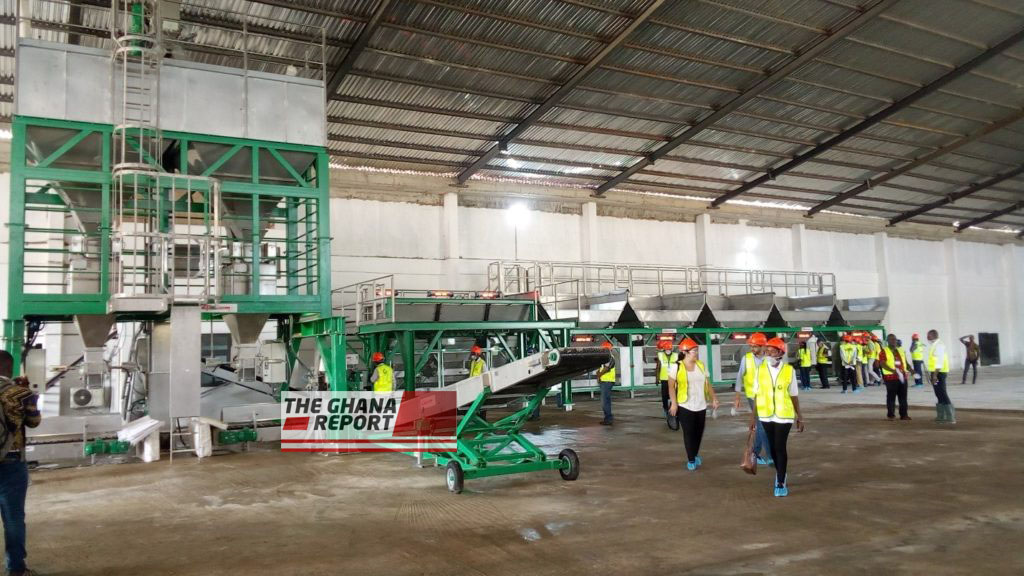 Glofert Industrial complex is also partnering with RMG Ghana Limited, one of the major companies within the Agricultural industry of Ghana, to provide coaching for young graduates who are interested in going into farming at RMG's boot camp located in Asutuare.
The Fertilizer Blending Factory is an ultra-modern, $4.5 million state of the art fertlizer blending factory. Its key blended products include Nitrogen, Phosphorus and Potassium (NPK) for rice, millet, maize, sorghum, cotton and a lot more produce.
The cost of the construction of the facility – Glofert Blending Plant, is pegged at US$4.5 million with a total output capacity of up to 120 tons per hour (2,400 tons per day) which translates into nearly 900,000 tons per annum.