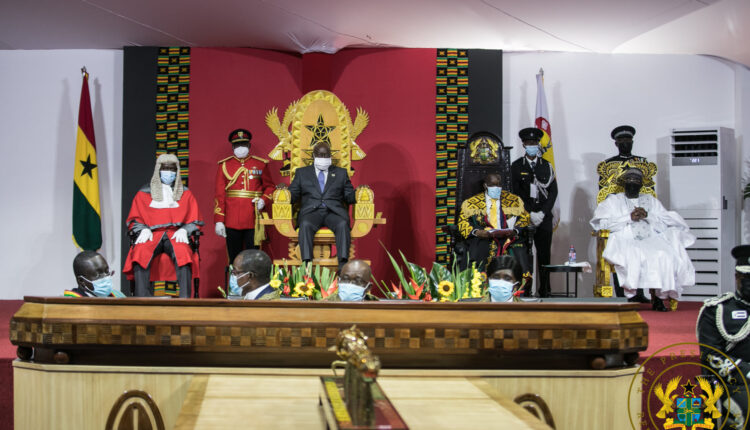 30 Photos: the colour, glitz & glamour of Akufo-Addo's investiture
President Nana Akufo-Addo last Thursday swore another oath of office to begin his second term.
At a colourful ceremony in a makeshift tent at the forecourt of the State House, the President pledged to use his second term to finish his unfinished business.
RELATED: Akufo-Addo Gets Final Licence To Be President Again, An Ambition Hatched 23 Years Ago
The first man without the name 'John' to become President in the Fourth Republic beat the NDC's John Mahama to become the third person in the Fourth Republican history to be re-elected.
Although Mr Mahama is contesting the result in court, President Akufo-Addo had to be sworn-in to avoid a power vacuum and a constitutional crisis.
Witnessed by some leaders from the continent, the event was a show of grace, culture and all that the country has to show in its culture and tradition, fashion and military precision.
Below are some pictures from the event: