69% of African countries ready for free trade on AfCFTA
The Secretariat of the African Continental Free Trade Area (AfCFTA) has disclosed that 69% of countries that have signed the agreement are ready for the free trade.
This means, about 37 of the 54 signatory countries have submitted their instruments of ratification, an indication that they have legally accepted the obligations to open their markets.
In addition, they have accepted to reduce their barriers to trade, reduce barriers to investment and to adhere to the single set of rules for trade and investment on the African continent.
Speaking at the closing ceremony of the Ghana Diaspora Investment summit on Thursday, June 24, the Secretary General of the Secretariat, Wamkele Mene said, the feat chalked "Is an unprecedented achievement for Africa."
He explained, "By providing a large and attractive market, with reduced cross border barriers, investors can undertake larger revenue projects on a regional rather than national scale."
Therefore, AfCFTA offers an apt response to the reluctance of investors to invest in small, fragmented and uncompetitive national markets.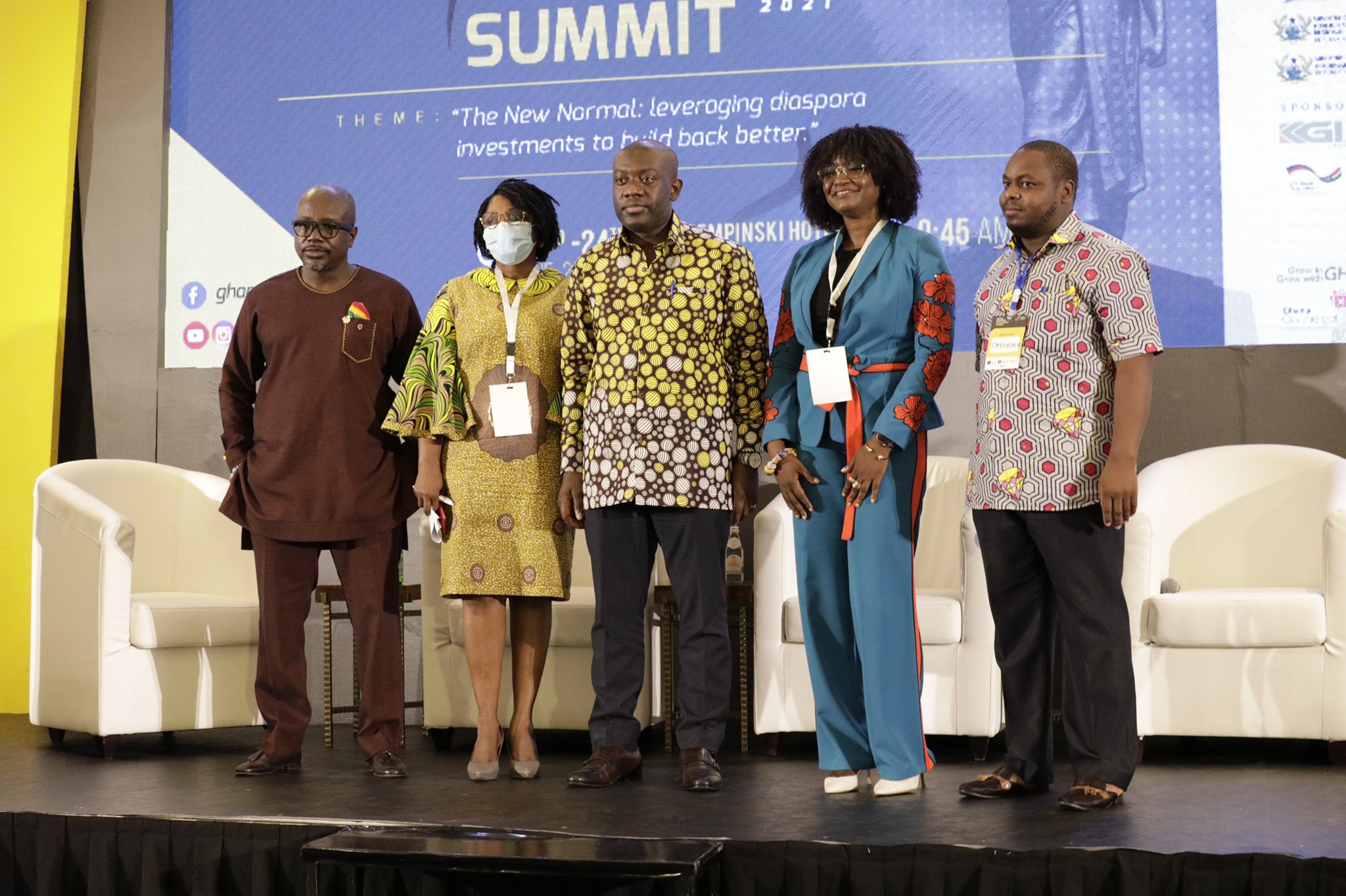 According to him, though the COVID-19 pandemic has created a global crisis, it has, importantly, provided an opportunity to reframe diaspora engagement with African nations.
He underscored that the diaspora has positive development potential, which when well harnessed would help mitigate the development challenges faced in Africa.
"Aside from economic impact, countries that have benefitted most from their diaspora have engaged this group and implemented policies to recognise their role and give them incentives to invest and reduce costs of doing business," he said.
For this reason, the launch and operationalisation of the AfCFTA, required a shifting from discussing challenges and "gaps" to opportunities and prospects on the African continent.
This is because Africa is now receiving a high level of interest as an investment destination from investors from across the globe.
"Indeed, AfCFTA is creating a new narrative that should inspire the African diaspora, to explore opportunities in the continent and invest in the various sectors," Mr Mene said.
The AfCFTA agreement, whose implementation commenced on January 1, 2021, provides a platform where the African diaspora can play an important role in the economic development of their countries of origin and the continent.
The implementation of the policy is in three phases, with the Phase I of the AfCFTA aiming to reduce significantly, tariffs and non-tariff barriers to goods and advance in the liberalisation of trade in services.
Phase II, involves agreements on investment, competition policy and intellectual property (IP) rights, while Phase III would involve provisions on e-commerce.
This, presents an opportunity to have increased and diversified avenues to promote trade and foreign direct investment, create businesses, spur entrepreneurship, and transfer new knowledge and skills within the AfCFTA market.
REAED ALSO: Ratify AfCFTA By December – Akufo-Addo Urges All African Countries
Focusing on Ghana, he indicated that, the Ghanaian diaspora has a significant role to play in government's developmental effort in building a Ghana Beyond Aid.
Mr Mene pointed out that, Ghana does not have to reinvent the wheel in forging a meaningful link with its African diaspora.
This is because a number of initiatives have already been taken to deepen the cultural linkages and bridging the physical divide between the African (Ghanaian) diaspora and the country.
This includes the 'Ghana Year of Return' in 2019, designed to symbolise 400 years since the first enslaved African arrived in Jamestown, Virginia in 1619.
The story resonated with the African American community in the United States and served to further inculcate linkages between Ghana and the diasporan counterparts.
"Going forward, such initiatives could be reimagined to extend beyond tourism and target foreign direct investment (FDI) and business partnerships, focusing on untapped but potentially high-yielding economic sectors," the Secretary General said.