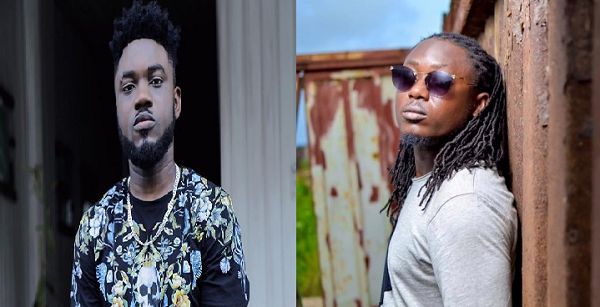 Tema Motorway: Tema-based musicians urge users not to pay tolls
Tema based musicians, Donzy and Ephraim have added their voices to the social media campaign for motorists not to pay tolls when they use the Accra-Tema Motorway.
Whiles Donzy is of the view that the toll must not be paid because the motorway is riddled with potholes, Ephraim has also kick-started a campaign involving other musicians which he hopes will result in commercial bus drivers and taxis not paying the toll.
"They must use it for the reason why it is been collected from us, if not then what is the point paying, no man will invest into any product that will make them suffer, I know most of the people will side with me because this is the reality if you don't side with me maybe you never had an accident on the motorway or any of relatives or has a problem on the motorway and there is no light," Donzy stated.
Ephraim, on the other hand, said he will be heading to all taxi stations and commercial bus stations to rally support for the campaign.
"we have even started a campaign right now, we have gone to taxis and trotro stations and ask not to pay, I have started calling some few artists, from the week we will go to all the taxi stations, trotro stations in Tema, we have to take this serious." Ephraim said.
Speaking to Andy Dosty on Daybreak Hitz on Hitz FM, both musicians disclosed how they nearly lost their lives due to the poor state of the motorway.
"The Crusade" Rapper further explained that Ghanaians need to hold their politicians to account after voting for them, citing the spontaneous protest which occurred on the Madina-Adentan road last week.
"The government really knows about all this, the party in power is not happy about this because they will lose votes during the next election, the opposition is happy because they will gain votes… they are not thinking about the lives that has being losing on the motorway but their votes." Donzy stressed.
The Tema-based producer also queried what the tolls money collected over the years have been used for, "What are they using the money for, not even a single street lights on the motorway is working but you keep collecting the money for what." Ephraim lamented.
source: graphic online