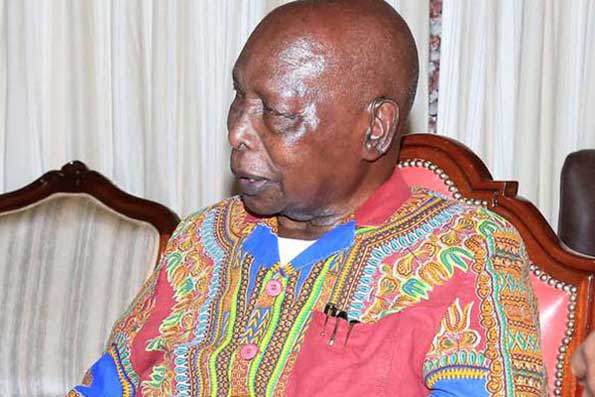 Former Kenya President Daniel arap Moi has been discharged from hospital following his admission 10 days ago, a spokesman has told the BBC. He was being treated for an undisclosed illness.
The 95-year-old former leader is now to recuperate at home, his spokesman added.
Mr Moi was Kenya's longest-serving president, in office for 24 years from 1978 to 2002.
He ruled the country with an iron fist and was accused of human rights abuses.
Under international pressure, he allowed multi-party elections in 1992, which were marred by widespread violence and allegations of rigging.
Earlier this year, a court ordered Mr Moi 1.06bn shillings ($10.5m; £8.2m) in compensation to a widow for illegally seizing her land.