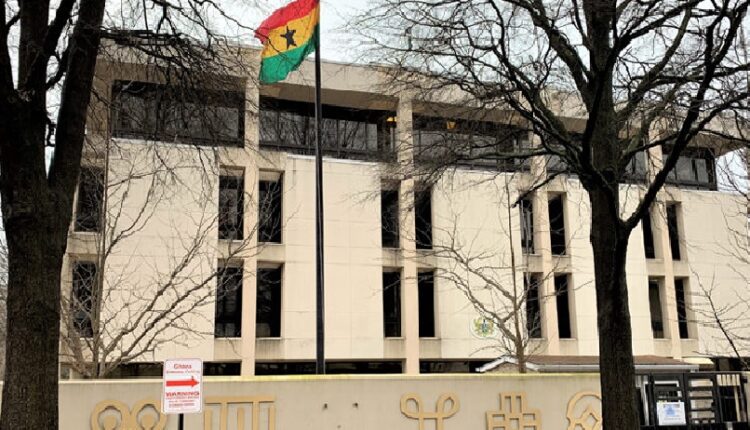 A-G Indicts Ghana's Top Embassy Official Over 'Missing' $354,760
A report by Ghana's Auditor-General has indicted the country's Honorary Consul-General in the United States for inability to account for $354,760 that was collected for visa applications.
This indictment is part of a number of revelations made by the office of the country's foremost bookkeeper.
Multiple misgivings were noted by the report including one that cited the Member of Parliament (MP) for Agona East, Queenstar Pokuah Sawyerr, for spending GH¢39,000 on non-existent works.
But speaking to the issue of missing funds at Ghana's United States Mission, the Director-General of the Internal Audit Agency (IAA), Dr Eric Oduro-Osae, said his outfit expects the Ministry of Foreign Affairs and Regional Integration to proceed with actions in the coming days.
"We are aware of [the Honorary Consul-General's inability to provide the funds]. I will commend the Minister of Foreign Affairs and Regional Integration who invited the [Internal Audit] Agency to look into the matter. Efforts are being made to make sure the funds are [recouped]," Dr Oduro-Osae said in a morning radio show interview on Wednesday, July 21.
The IAA boss also said that the said officer "has been recalled", among other "interventions [that] are being made."
Ghana's foreign missions do not have internal auditors as do ministries and local government offices. As such, it takes longer than usual to discover financial irregularities in these missions since external auditors need to be invited by the Foreign Affairs Ministry.
According to Dr Oduro-Osae, many of the Auditor-General's findings are earlier discovered by internal auditors, however, the Auditor-General's reports tend to command wider public interest.
Another guest on the morning show monitored by The Ghana Report on Joy FM, Vitus Azeem, who is a lifelong anti-corruption campaigner, wondered how monies paid to the Ghanaian US Mission through banks could be unaccounted for.
The Auditor-General's report indicated that in activities at the Washington Mission and Houston Consulate between September 2018 and September 2019, the Honorary Consul-General charged each visa applicant US$100 and US$200 for express service.
However, the Consul-General was able to account for only US$60.00 and US$100.00 as though the applications were regular service. The differences of US$40 and US$100 on each application were never reported.
This means that of the US$843,900 collected total visa fees for express service, the government of Ghana was only aware of US$458,900.
About Ghana's Honorary Consul-General in the United States
Ghana's Consul-General in the US is Jack. M. Webb, an American businessman, lawyer, diplomat and political advisor. He has held the role of consul-general since 1991.
Webb is known to provide his clients with consulting services in government relations, in both domestic and international matters. He is also the founder and CEO of Ghana Development Corporation, an investment firm.
He has been included in American government assignments to Africa, Latin America and the Middle East during his career.