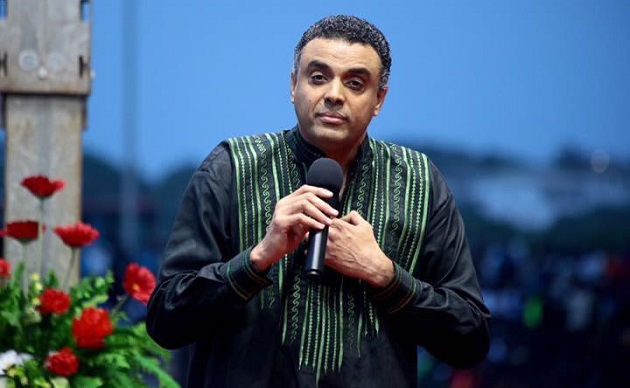 A Good General: Leaders who experienced loneliness
The loneliness of a leader is one of the bewildering things that confront a leader.
Loneliness is the way of a leader! Do not be depressed if you seem to be a lonely voice in a wilderness.
It is part of the call to leadership.
Even in the presence of a large crowd, a leader experiences loneliness.
Many times a leader is alone with his thoughts because it takes a while for others to flow with his vision.
Jesus
● Jesus prayed alone in the garden of Gethsemane while everyone else slept. Jesus was burdened and needed to pray.
He went with His disciples but they fell asleep and left him alone to pray. The people He had gone with had fallen asleep and He had to bear His burden alone.
And he went a little farther, and fell on his face, and prayed, saying, O my Father, if it be possible, let this cup pass from me: nevertheless not as I will, but as thou wilt. And he came and found them asleep again: for their eyes were heavy. And he left them, and went away again, and prayed the third time, saying the same words. Matthew 26:39,43,44
On the day that Jesus was crucified, He was alone again. Peter had already denied Him in the night and the others had fled too. He went to the cross alone whilst everyone ran away.
Then all the disciples forsook him, and fled. Matthew 26:56
Elijah
● Elijah was alone in the wilderness when he was fed by ravens. Elijah had singlehandedly contended with, defeated and slaughtered the prophets of Baal.
Following this amazing victory, Jezebel threatened to make Elijah like one of the prophets of Baal. Elijah's response was to flee for his life.
Alone, he sat under juniper tree and that is where he heard the call of God.
But he himself went a day's journey into the wilderness, and came and sat down under a juniper tree: and he requested for himself that he might die; and said, It is enough; now, O Lord, take away my life; for I am not better than my fathers. And as he lay and slept under a juniper tree, behold, then an angel touched him, and said unto him, Arise and eat.1 Kings 19:4,5
● John the Baptist lived a lonely life in the wilderness.
As it is written in the book of the words of Esaias the prophet, saying, The voice of one crying in the wilderness, Prepare ye the way of the Lord, make his paths straight.
Luke 3:4
John was an amazing leader calling people to repentance. Jesus testified of John that he was the greatest of those born of women.
And yet, he was described as a voice crying in the wilderness. What a lonely life he must have had in the wilderness!
David
David spent many lonely years running away from King Saul. Even outsiders noticed that he was alone. It must have been so lonely fleeing from Saul and staying in caves.
Then came David to Nob to Ahimelech the priest: and Ahimelech was afraid at the meeting of David, and said unto him, Why art thou alone, and no man with thee? 1 Samuel 21:1
Noah
Noah was the only one God saw as righteous enough to save. For Noah's sake, his family was saved and allowed to escape into the ark to flee from the flood. The whole world was full of wickedness but Noah was alone in righteousness before God. Not even one other human family member was also righteous!
And the Lord said unto Noah, Come thou and all thy house into the ark; for thee have I seen righteous before me in this generation. Genesis 7:1
Abraham
Abraham was selected out of his family. God called him and sent him away from his family and his father's house. This means that he started a life of loneliness away from the country and the family that he knew and was familiar with.
Now the Lord had said unto Abram, Get thee out of thy country, and from thy kindred, and from thy father's house, unto a land that I will show thee. Genesis 12:1
● Moses was alone in the backside of the desert when he met the Lord in a burning bush.
"And the angel of the LORD appeared unto him in a flame of fire out of the midst of a bush: and he looked, and, behold, the bush burned with fire, and the bush was not consumed" (Exodus 3:2). Moses was also alone when he went up onto the mountain to meet God.
And Moses alone shall come near the Lord: but they shall not come nigh; neither shall the people go up with him. Exodus 24:2
Lord, help our leaders on their lonely walk!
The writer is the founder of the Lighthouse Group of churches
E-mail: theaol@ymail.com