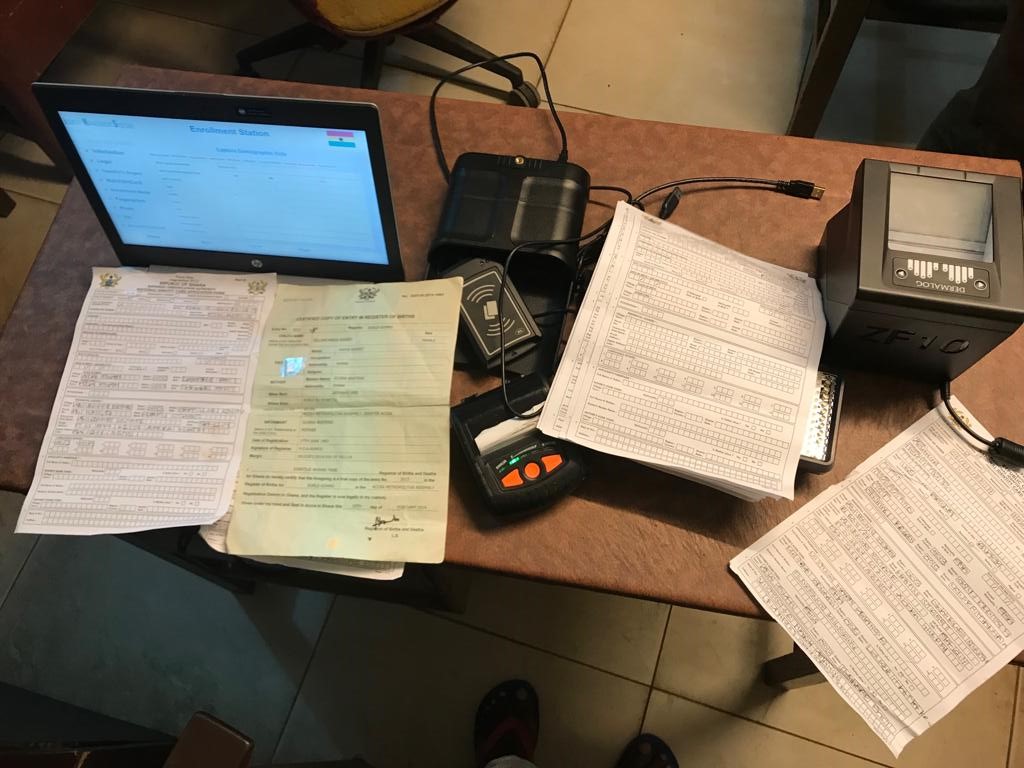 Three Ghana Card registration laptops stolen at Asokore Mampong
Police in the Ashanti Region has commenced an investigation into a case of three missing laptops which were being used for the ongoing Ghana Card Registration Exercise.
Officials of the National Identification Authority (NIA) at one of the centres at Aboabo in the Asokore Mampong Municipality could not find the laptops when they returned from the Christmas break.
Police, however, confirmed the incident saying they have so far been able to retrieve two of the laptops.
Some officials of the NIA including the Supervising Registration officer at the Registration Center and one other have been invited for questioning.
This is not the first time properties of the NIA have been stolen.
A 20-year-old student of the Agona Senior High Technical School (ASTEC) has been sentenced to four (4) years imprisonment for stealing a laptop used in the ongoing Ghana Card registration in the Ashanti Region.
He was sentenced by the Nsuta Circuit Court in the Sekyere Central District of the region.
This was after an official of the NIA in charge of the Agona Community Centre complained to the Agona District Command on December 16, 2019, about a missing NIA laptop.
The Ghana Card registration exercise in the Ashanti Region is currently being done in 833 registration centres.