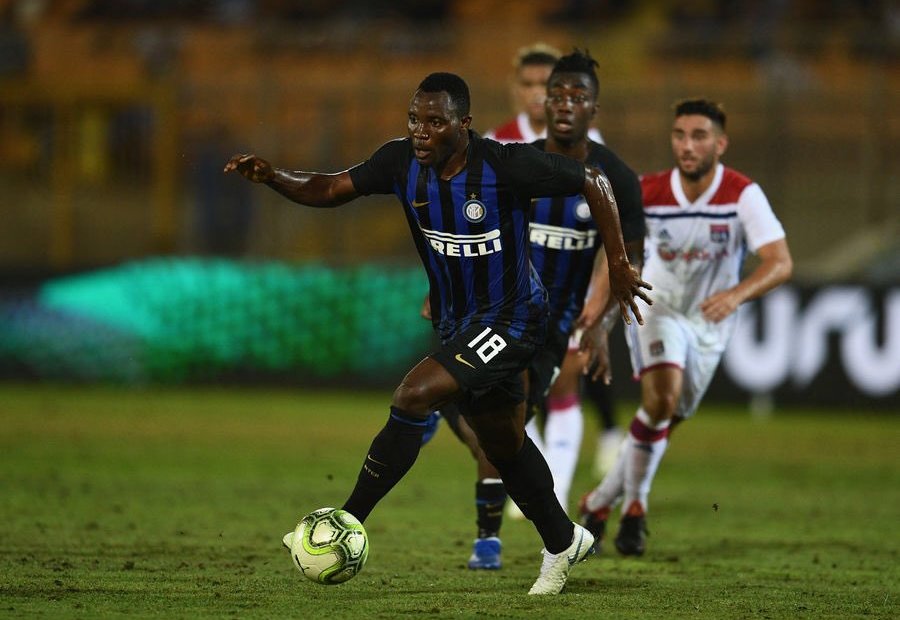 AFCON 2019 qualifier: Kwadwo Asamoah ruled out
The Ghana Football Association (GFA) Normalization Committee has confirmed that Inter Milan star Kwadwo Asamoah has been ruled out of Ghana's 2019 Africa Cup of Nations (AFCON) Group F qualifier against Ethiopia with a knee injury.
According to a statement signed by the spokesperson of the Normalization Committee, Asamoah sustained the injury in the aftermath of Inter's 4-1 away loss against Atlanta in the Italian Serie A on Sunday.
"Ghanaian international, Kwadwo Asamoah, has been ruled out of Ghana versus Ethiopia game due to a recurrent knee injury," the Normalization Committee said in a statement.
"The Inter Milan midfielder suffered a swollen knee after their defeat away to Atalanta over the weekend. Asamoah would not be available for Ghana's Africa Cup of Nations qualifier against Ethiopia in Addis Ababa. According to officials of Inter Milan, Asamoah's condition has been intermittent and there is the need to seek urgent medical attention".
The statement said Black Stars coach Kwasi Appiah will not call-up a replacement for the 29-year-old utility player.
"Coach Kwasi Appiah will not alter his squad. The Black Stars thus travels to Kenya for camping with a 19-man squad. The team begins camping in Kenya on November 12, 2018. The Normalization Committee wishes Kwadwo Asamoah a speedy recovery".
The Black Stars will travel to Addis Ababa to play the Walia Ibex of Ethiopia in a must-win clash on November 18.
source: graphic online