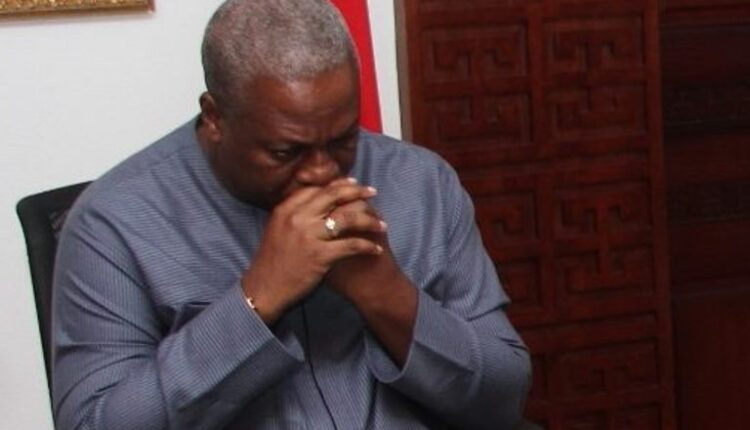 AFCON: We didn't expect this tight situation – Mahama worries ahead of Comoros game
Former President John Mahama has expressed worry as the Ghana Black Stars struggle to win matches at the group stage of the ongoing African Cup of Nations in Cameroun.
After losing its first game to Morocco, the Black Stars currently sit in third place in Group C with one point from last Friday's 1-1 draw with Gabon.
This means that Ghana must win against Comoros, today[ Tuesday, January 18, 2022] in order to enhance their chances of progressing to the knockout stages of the competition.
Expressing concerns in a Facebook post, the former president said: "This is not the tight situation we expected, considering the pedigree of Ghana's Black Stars in football history. But the Black Stars are our team and represent the symbol of our national pride".
Many social media users have expressed disappointment in the performance of the team but allaying their fears, the former president urged all to support the team because they have a bright chance of qualification.
"We must support them with one heart and urge them to fly the flag of Ghana very high with utmost commitment, concentration, and courage. I wish the Black Stars the very best outcome in today's encounter with Comoros.
Go Black Stars! Go!"
 See post below: