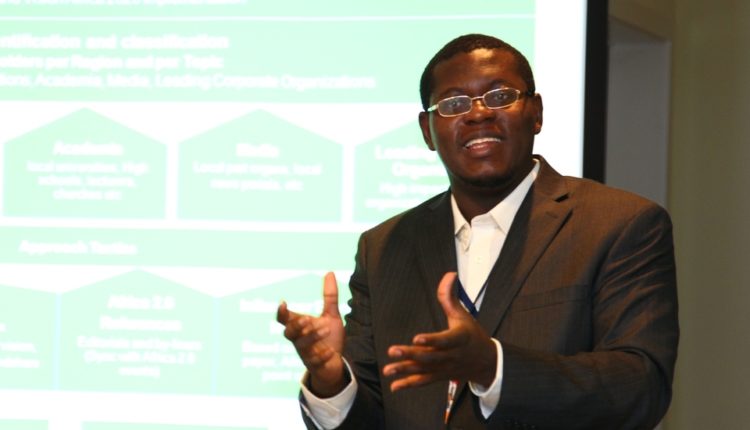 Africa needs creation capacity to catch up with the world – Bright Simons
Bright Simons , a Ghanaian social innovator for mPedigree Network and Vice President in charge of research at IMANI says Africa needs a creation capacity in order to catch up with the rest of the world in terms of technological developments.
He believes the capacity to copy from the western world is inherent in the ability to create new inventions.
Speaking at this year's World Economic Forum, Bright Simons explained that it is important for policy makers to bring their creative capacity to bear and not only import new technologies into the country.
He noted "The reason why Toyota was powerful was because they knew how to copy it more effectively as opposed to just import, they were able to build on it.
"I mean if you're going to just copy something, you might as well buy from the original source," he said.
Bright Simons urged policy makers to adopt the practice where one can create an enhancement and provide a local advantage that suits our culture, environment and the history of the country.
The World Economic Forum Annual Meeting in Davos-Klosters is the foremost creative force for engaging the world's top leaders in collaborative activities to shape the global, regional and industry agendas at the beginning of each year.
The Forum's mission is bring participants together to address the most pressing issues on the global agenda in order to improve the state of the world.