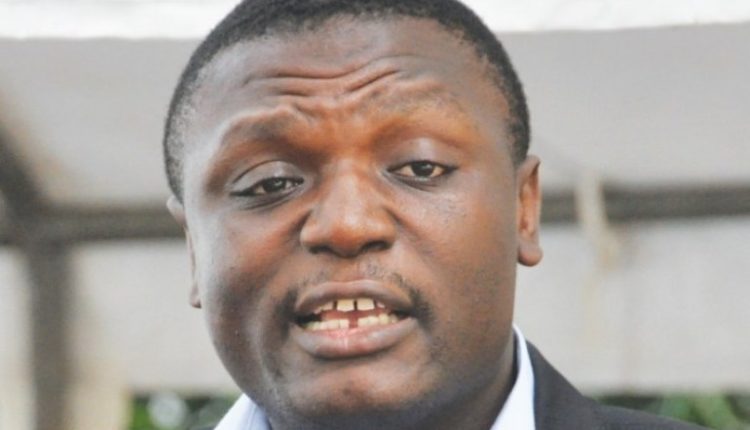 AG's proposal for fresh polls in Buem "a joke" – Kofi Adams
The recommendation of the Attorney General and Minister for Justice, Godfred Dame, that new parliamentary elections be held in the Buem constituency is "a farce", MP for Buem Kofi Adams has said.
According to him, the plan demonstrates that the Akufo-Addo administration has failed to address the country's local government structure problem, particularly in the case of the disenfranchised Santrokofi, Akpafu, Likpe, and Lolobi (SALL) citizens.
"This clearly shows that we have an incompetent government that was bestowed on us.  This is not the first time we have amended our constituency boundaries.  In each of those cases, we have never seen this level of incompetence.  But this shows that the government has been incompetent in handling our local government creation of the constituency.  But for what he said, I see it as a joke.  He was evasive with the real issues that came from his answers.  But I am ready for any elections in Buem," he said.
The Attorney General stated that by annulling the Buem election, the people of SALL will be able to exercise their right to vote and be represented in the 8th Parliament.
With the planned construction of the Guan constituency, the citizens of SALL did not vote in the 2020 legislative elections but did vote in the presidential elections.
The Attorney General said the constitutional document needed to form the new Guan constituency is with the Electoral Commission and will be laid in the house soon while answering questions in Parliament on Wednesday, March 9, 2022.
"The way to go if we want to achieve representation of the SALL areas in the lifetime of this Parliament is to ensure that proper areas that have been allocated within proper constituencies duly created by the law are given their right to vote in proper elections properly conducted to duly elect Members of Parliament.  Thus, a proper election ought to be conducted to elect a Member of Parliament to represent all of the people in the Buem constituency, as mandated by C. I. 128," he said.
Meanwhile, the Assembly Member for the area, Philip Adom, has also kicked against the suggestion by the AG.
According to him, the Attorney General displayed a lack of historical context in making that proposal.
"One would be careful not to go scratching old wounds," he said.
"History has it that somewhere in 1945 on November 28, there was the killing of the linguist of Akpafu and Lolobi, and this was one of the things that propelled the movement for us to break away from the Buem constituency or the Jasikan district."
Mr Adom further questioned why the AG did not propose the Hohoe constituency, which the people of SALL have more substantial ties to.
"Why not that of Hohoe where we have just been carved out off.  So please, they can't play NDC-NPP politics with our traditional areas," he cautioned in an interview with Citi News.