Airbus scandal: Man-up, avail yourself to be investigated – Amidu challenges Mahama
The Special Prosecutor, Martin Amidu has challenged former President John Dramani Mahama to man-up and visit the Office of the Special Prosecutor (OSP) if he believes he is innocent of the airbus bribery scandal.
According to Mr. Amidu, his office has enough evidence to interrogate the 2020 flagbearer of the NDC who it had identified as government official 1 in the controversial Airbus scandal.
"Your Excellency, the wise and the brave former president John Dramani Mahama, man-up, wise up, and be brave enough to come with two lawyers of your own choice to be cautioned and interrogated by this office to demonstrate your valour and wisdom as not being elected Government Official 1 and also as not being the first guarantor to Samuel Adam Mahama's passport application."
Mr. Amidu's statement came after the former president described him as a coward for deferring investigations into the controversial Airbus bribery scandal.
What is the Airbus saga?
Aircraft manufacturer, Airbus, had confessed to paying bribes in Ghana and other countries between 2011 and 2015 in a corruption investigation of its business deals dating back more than a decade.
Court documents obtained by theghanareport.com show that Europe's largest plane maker has been fined 3 billion pounds for greasing the palms of public officials and fixers over a string of hidden payments as part of a pattern of worldwide corruption to facilitate the sales of its wares.
Ghana between 2011 and 2015 acquired three Airbus C295 from the company as part of an effort to augment and modernise the fleet of the Ghana Armed Forces.
The first order of the military aeroplane arrived in Ghana on  November 17, 2011, followed by a second on March 19, 2012. The last order came in on December 4, 2015.
In November 2014, President John Dramani Mahama announced that Ghana would acquire an additional C295, in addition to other aircraft, including five Super Tucanos, Mi-17s and four Z-9s.
In Ghana, Airbus is accused of hiring and disguising payments to a close relative of a government official with no aerospace experience in connection with a sale of military transport planes, the UK's SFO investigations revealed.
According to the court document between 2009 and 2015 an Airbus defence company engaged an unnamed person, only identified as Intermediary 5, a close relative of a high ranking elected Ghana government official (also not named but referred to as Government Official 1), as its business partner in respect of the proposed sale of three aircraft to the government of Ghana.
Amidu, Mahama clash on Airbus
Last week, Mr. Amidu in his corruption risk assessment report on the controversial Agyapa Royalties deal gave an update on his investigation of the Airbus scandal and said he was convinced John Mahama was involved in wrongdoing.
He also said he was holding on with the probe into Mr. Mahama's alleged involvement in the infamous scandal till after the December 7 general elections.
But Mr. Mahama said the Special Prosecutor was only trying to "equalise" by roping him into a report unrelated to the Agyapa deal.
"I'm disappointed in Martin Amidu for putting that paragraph in his report to equalize things," he said.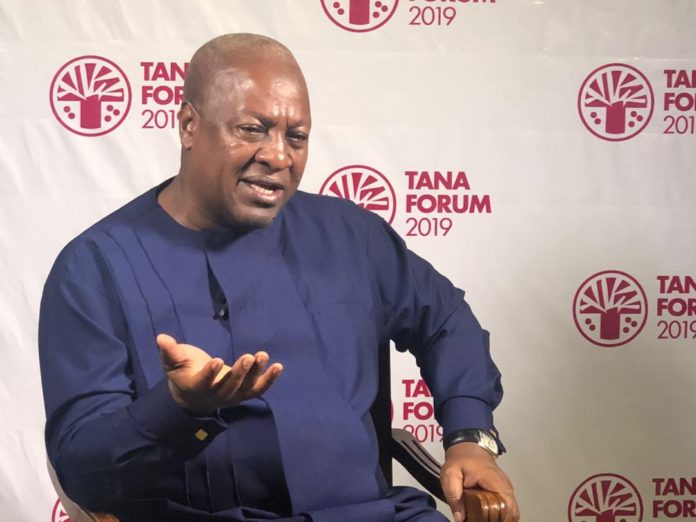 In the latest response to the former President, Mr. Amidu said the comments from Mr. Mahama shows the latter lacks understanding of issues on security and intelligence.
"The long public service of the Special Prosecutor spanning various aspects of security and intelligence from the period of 1982 to 7th January 2001 and July 2009 to January 2012 makes him more experienced in determining when it is not conducive to the national security interest to foolhardily take certain law and order actions. The Special Prosecutor owes that exercise of discretion to his vast experience over the years, his responsibility to maintain national stability and his conscience as a patriotic anti-corruption crusading Ghanaian."
He added: "there is no question of stupidity or cowardice about it. Any person aspiring to be President of Ghana for a second term who does not know that a cardinal principle in security and intelligence is that "caution is the better part of valour" was not and is not worth the vote".