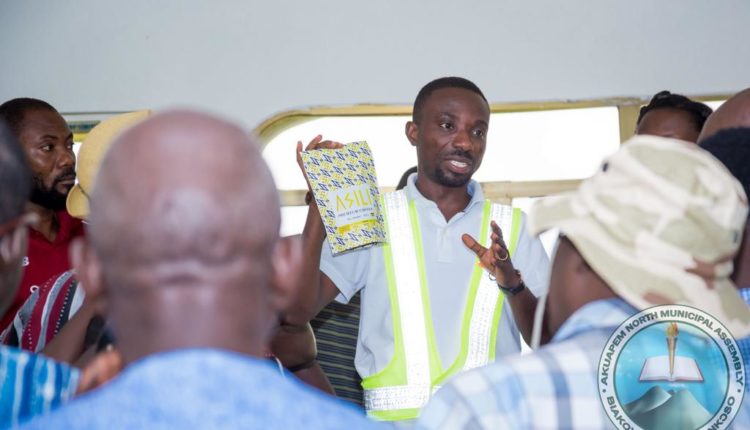 Akuapem North MCE is godsent – Chiefs hails Akufo-Addo appointee
Divisional chiefs and sub-chiefs in Akuapem North Municipality have hailed the Municipal Chief Executive, Dennis Edward Aboagye, for his work ethics and decisive leadership since assuming office in 2017.
Speaking after an Economic Tour Organised by the Akuapem North Municipal Assembly, the chiefs heaped praises on the President Nana Addo Dankwa Akufo-Addo for his vision in appointing the young dynamic Chief Executive.
They expressed shock at the level of socio-economic progress particularly in the area of industrialization in the last three years.
Nana Appianti, Tutuhene indicated that, in his entire period as a chief, having experienced several chief executive in the Municipality, this is the first time he is experiencing real social impact programmes, projects and activities.
"As we speak, there's no single Chief in Akuapem North, who doesn't know what's going on in terms of development in the municipality."
"Apart from knowing, he has been able to clearly outline to us, the specific role he expects us to play. I for one, he has tasked me and I am about to conclude discussion with him on tracts of Land in Akwateakwaso which he has clearly indicated, we offer to Citi FM to support the operation feed yourself project they have started".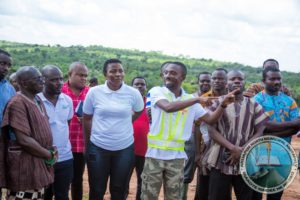 "As chiefs, this is all we need. Someone who can mobilize us, coordinate and get us to support the government as they work to bring development to our people."
The Gyaasehene of Akuapem Nana Osim Kwatia II joined in the praise.
"In my ten years of reign, I have never experienced this kind of leadership being shown by the young Dennis Edward Aboagye and I encourage him to keep it up. Clearly he's shown to all of us that the government is on track and delivering on all their promises and as chiefs we will give him all the support he needs from us".
The young MCE has been widely hailed as one of the best performing Municipal Chief Executive in the Akufo Addo government and is esteemed by citizens and opinion leaders in the Akuapem North Municipality.
The MCE is praised for his innovations, commitment and passion in the delivery of his mandate as the lead development agent in the municipality.