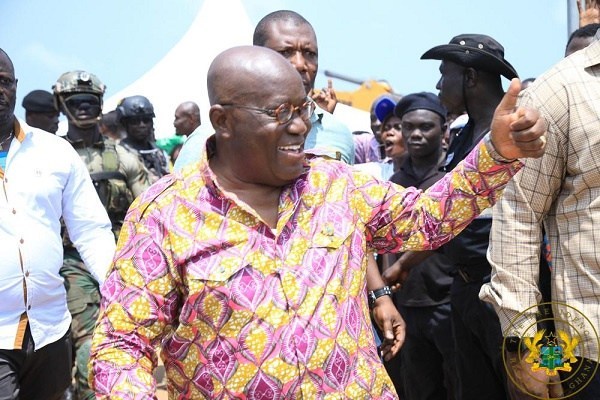 Akufo-Addo begins 2-day working visit of Savannah and Upper West Regions
President, Nana Addo Dankwa Akufo-Addo will today Monday, February 3, 2020 begin a two-day working tour of the Savannah and Upper West Regions.
The regional tours is aimed at giving President Akufo-Addo an opportunity to hear first-hand from the people and observe progress of various developmental works.
Whilst there, the President will pay courtesy calls on traditional rulers in Kpembe, inspect the rehabilitation works on the Salaga water system and attend a durbar of chiefs and people of Salaga North.
He will also inspect the Tamale – Salaga Mankango and Bunjai- Fulfulso roads.
On Tuesday, February 4, President Akufo-Addo will arrive in Wa and pay courtesy calls on the Wa Naa and new Regional Chief Imam.
Deputy Minister for Information, Pius Enam Hadzide in a signed release detailed the President's tour and what to expect during his tour to these two regions.
The statement goes on to add that President Akufo-Addo will inspect the ongoing construction of a multi-purpose youth centre in Wa Central and cut the sod for phase II of the Solar Power Project.
The President will also inspect the ongoing construction of some roads in Nandom before returning to Accra on the same day.
Find below the press release giving details of the President's tour