Akufo-Addo condemns Odododiodoo violence
President Nana Addo Dankwa Akufo-Addo has condemned the violent clash between his party's supporters and that of the opposition National Democratic Congress (NDC).
Speaking at a mini-rally at Odododiodoo as part of his tour of the Greater Accra Region, the president said "We want peace in Accra in the upcoming elections. We should allow everyone to go and vote in peace. It is not about fighting".
The October 25 melee left several persons with various degrees of injuries, some of which were sustained from gunshots.
The president advised the residents to vote against any politician who endorses violence.
"If you (politician) have to use violence to win, then you don't have anything for the constituents. So everyone who does that should be ignored and condemned. Elections are just a contest of ideas, and we don't need violence to be able to do that."
He said the residents must prove to the international community that Ghana understands democracy.
"So please I beg of you, we don't need violence in our country. We want peace. The world is watching Ghana in our upcoming polls, and we should show them that respect ourselves and understand democracy well."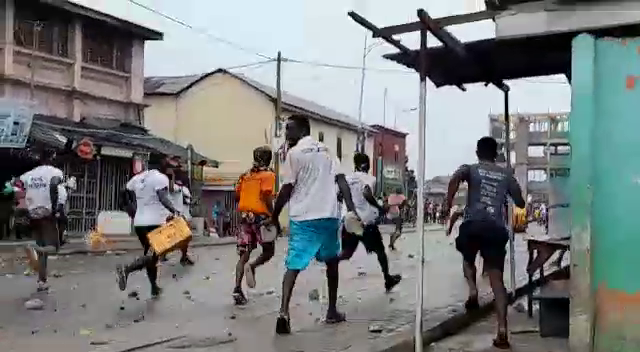 Background
On October 25, 2020, some supporters of the two main political parties; NPP and NDC clashed at Jamestown in the Greater Accra Region.
The bloody clash at Odododiodoo, one of Accra's hotspots left at least fifteen persons with injuries.
The incident occurred when supporters of the NDC were embarking on a walk.
Both factions pelted each other with stones, bottles, and other projectiles.
Meanwhile, the police are yet to arrest any suspect in connection with the violence.