Akufo-Addo gets final licence to be president again, an ambition hatched 23 years ago
President Nana Akufo-Addo has been set on his way to finishing his political career hatched some 23 years ago when he took his first shot at the presidency in 1998.
He has been re-elected the hard way, sweating out a victory, the previous of which was far easier in 2016 when he won by more than one million votes.
The president garnered 6,730, 413 votes, representing 51.59% against John Dramani Mahama's 6,214, 889 being 47.36%.
It has not been a smooth path to victory as the polls predicted.
Although a referendum on his tenure, many of his supporters expected him to walk over, Mr Mahama, in the two-horse race – a repetition of the 2016 encounter when the President Akufo-Addo won by almost a million votes.
But it was not to be as the 2016 margins thinned out with supporters of the NPP forced to hold back their celebrations and watch in horror as the party's 63 majority in Parliament fizzle out. They had their hands on their head as the opposition went into a flipping spree.
The President survived an onslaught of last-minute corruption campaign from his main opponent who accused him of running a bloated and corrupt administration filled with family and friends.
But the accusations did not end the president's re-election dream.
Nana Akufo-Addo's dream has been budding since 1998 when the then 53-year-old Nana Akufo-Addo contested the flagbearership of the NPP and placed second to the man who would later become the second President of the Fourth Republic — Mr J.A. Kufuor — who led the country from 2001 to 2009.
Although considered too old, at 72 years four years ago, for the office by his fiercest critics and opponents, the President-elect was third-time lucky in 2016, just like the late President J.E.A. Mills, who contested in 2000, 2004 and 2008 when, coincidentally, he snatched the seat from Nana Akufo-Addo in 2008 at age 64.
A veteran of four flag-bearer races (2008, 2012, 2016 and 2020), the lawyer will become Ghana's ninth democratically elected leader in its nearly 63-year history and the sixth President of the Fourth Republic.
The President-elect is also the fifth former parliamentarian to lead the country, after Dr Kwame Nkrumah, Prof. K.A. Busia,  Mr Kufuor and former President Mahama.
Coincidentally, Nana Akufo-Addo entered Parliament in 1997 as the member for Abuakwa in the Eastern Region, the very year former President Mahama also became MP for Bole-Bamboi in the Northern Region.
In his many firsts, Nana Akufo-Addo broke the jinx of the Johns to become the first person who does not bear the first name John to be voted President in the Fourth Republic.
Before him, there had been Jerry John Rawlings (1993-2001), John Agyekum Kufuor (2001-2009), John Evans Atta Mills (2009-2012) and John Dramani Mahama (2012-2016).
Cutting teeth
Described as a militant of the intellectual brand by political connoisseurs, Nana Akufo-Addo has, over the years, chosen to stay on course by focusing on his solid party credentials and political achievements at the frontline of the Ghanaian struggle.
From the days of the People's Movement for Freedom and Justice in the 1970s, through the bloody "Kume Preko'' demonstrations of the 1990s, he has matured into a 76-year-old master of national politics and agitator for democratic causes who never give up on his ambition.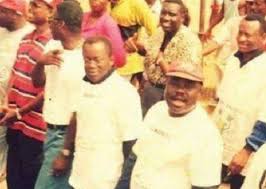 In 2008 he was for continuity, which later metamorphosed into change in 2012 and 2016.
Former President Kufuor saw Nana Akufo-Addo's legal acumen when he appointed him (Akufo-Addo) Minister of Justice and Attorney-General in 2001.
His tenure as Attorney-General was as phenomenal as it was controversial. It was during his tenure that the suffocating and seditious Criminal Libel Law was repealed to give impetus to free speech and decriminalise it, particularly among media practitioners.
Controversies 
The Kufuor administration's fight against corruption during the Rawlings era also fell on his lap and a number of Rawlings appointees — the late Victor Selormey, Mr Kwame Peprah, Alhaji  Ibrahim Adams and Dr  George Sipa-Adjah Yankey — were all jailed for causing financial loss to the state due to their involvement in the quality grain scandal in which an American, Juliet Cotton, was alleged to have embezzled a loan guaranteed by Ghana for a rice farm.
The scandal left Ghana with about 20,000 acres of uncultivated fields, 500 acres of spoiled crop, an unused rice mill and a $20-million debt.
However, many did not take kindly to the processes he led towards the prosecution of Mr Tsatsu Tsikata, a former Chief Executive of the Ghana National Petroleum Corporation (GNPC) and legal colossus, for causing financial loss to the state because the GNPC guaranteed a loan to Valley Farms for cocoa production which the company defaulted in paying, and the GNPC, which acted as the guarantor, was compelled to pay it in 1996.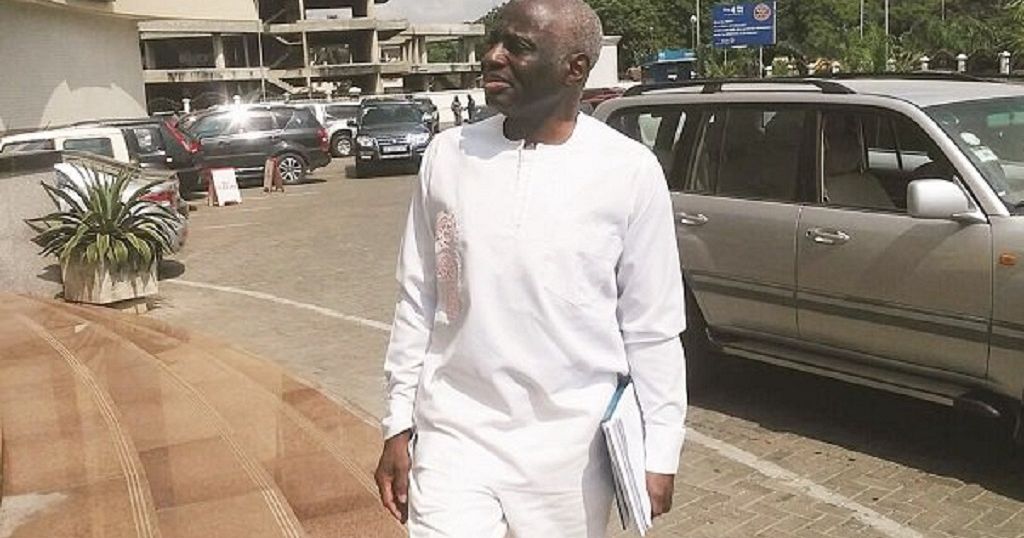 Interestingly, in the year in which Nana Akufo-Addo was first elected President in 2016, the Court of Appeal overturned a High Court judgement which jailed Mr Tsikata for wilfully causing financial loss to the state.
The lowest point of his tenure concerned reports that former President Rawlings had been stripped of the privileges accruing to a former President because of his constant criticism of the then President Kufuor and his administration.
But Rawlings and Akufo-Addo would later found love during the latter administration.
The 'bromance' was cut short on November 12, 2020, when Rawlings died.
A polyglot with vast experience in foreign affairs and diplomacy, perhaps Akufo-Addo's biggest time under the international spotlight was in August 2006. As Foreign Minister/President of the United Nations Security Council, he forced the attention of the world to return to find a durable resolution in West Africa in a week that the focus of international power brokers and the media had been firmly on the Middle East crisis and security alerts in a major city such as London.
Stepping into father's shoes
The President-elect is following in an emerging trend in Africa, where politicians step into their fathers' shoes.
Togo's Faure Essozimna Gnassingbé, Ian Khama of Botswana, Ali Bongo Ondimba of Gabon, Joseph Kabila of Congo, Kenya's Uhuru Kenyatta and now Nana Akufo-Addo, whose father, the late Justice Edward Akufo-Addo, became a ceremonial President during the Busia regime from 1969 to1972.
But, unlike Mr Gnassingbé, Mr Bongo and Mr Kabila, who stepped into the shoes of their dictator fathers as soon as their fathers passed on, Mr Khama, Mr Kenyatta and Nana Akufo-Addo had to wait for decades, all that while cutting their political teeth.