Akufo-Addo sworn-in as NDC keeps swearing 'stolen verdict'
President Nana Akufo-Addo has taken his oath of office for his second-term but under a much subdued political environment.
'We are not in normal times', a phrase with seven meanings; however, you look at it.
The swearing-in happened away from the independence square for the first time under the 4th Republic to avoid exacerbating the spread of coronavirus.
A less public event partially robbed the ceremony of Ghanaian penchant for praise-singing and a boisterous celebration.
But this health reason masks well the political reasons for the subdued environment.
The president in a mundane suit mirrored a somewhat unexciting beginning of a second-half in contrast to the colourful kente-wearing display when he was first sworn-in exactly four years ago.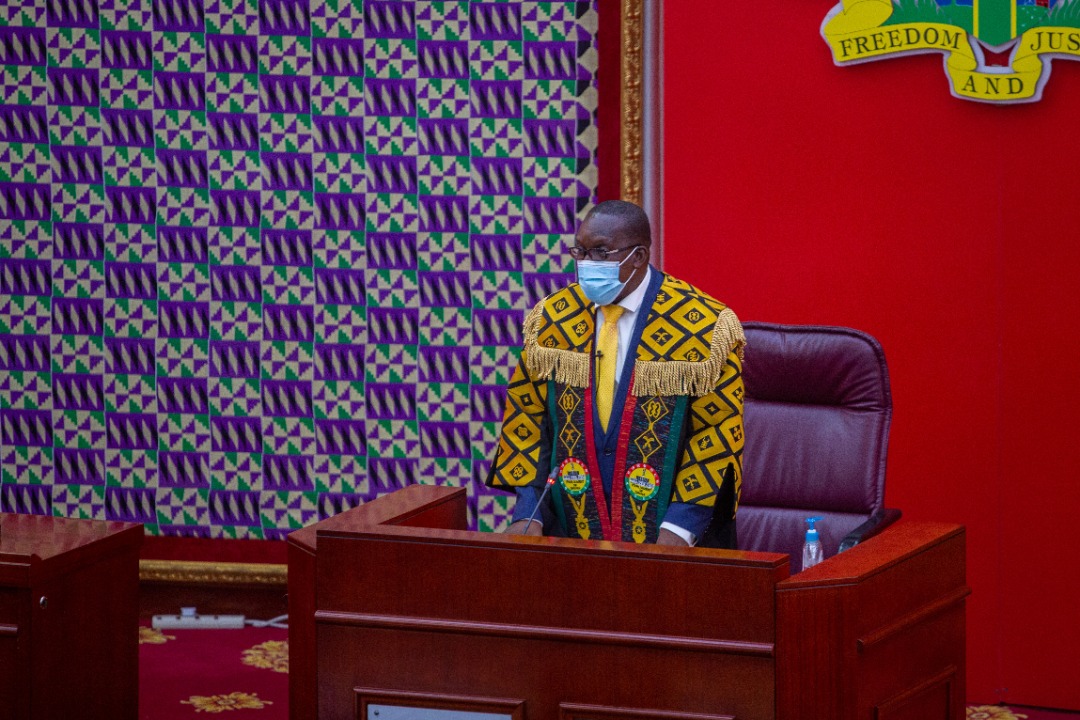 His power in parliament has been decimated, and his victory, pyrrhic in the least contested in court at worst, has cast some shadow on this last lap of his presidency.
This was not the photo-finish envisaged by his political lieutenants and war room strategists.
And with all this backstory running inside a dome, a make-shift parliament house, the investiture of President Nana Akufo-Addo began.
In contrast to Akufo-Addo's simple suit, the most colourful figure in the room was the Speaker of Parliament, wearing Joseph's coat of many colours, an emblem of his new power and revived political relevance.
He has been put there by his political party, the NDC, to officiate a ceremony which they have refused to participate, a raft of many political decisions by a new look NDC, a revamped brutishness with an air of no-nonsense, no retreat, no surrender.
Bagbin's muffling his excitement with the masterful help of his coronavirus mask, read out the names of the invited dignitaries.
He would hand over to the Chief Justice, Kwasi Anin Yeboah, who would swear-in the Vice-President Dr Mahamudu Bawumia in a moment so forgivable for the many political imaginations it inspired as concurrently as he spoke his words.
Bawumia, it is thought, would desperately be hoping this is not the last time he is sworn-in. Some would loathe beholding this is his last oath.
Of course, this is Akufo-Addo's last. But for Bawumia, a human specie of the political genotype, prone to ambitions and a mountain-moving faith, he would hope he has two more oaths to take – only a more presidential oath.
President Akufo-Addo took his oath with the look of his 2008 political poster – serious and no-nonsense.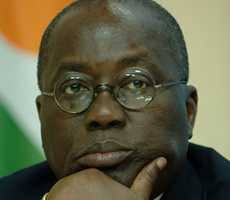 He hardly smiled even when he profusely thanked. And when he held the sword of state, he would have allowed interpretations into the manner of the holding.
It was listless, nonchalant as it was disinterested. Or it simply meant the yellow metal was too heavy for the septuagenarian.
The president's speech by his own high standards did not offer the quotables his 2016 speech offered. Akufo-Addo's speech struggled to be Akufo-Addo.
But everything is explainable in his new normal. The president is beginning a second-term, but he may already be looking fatigued.