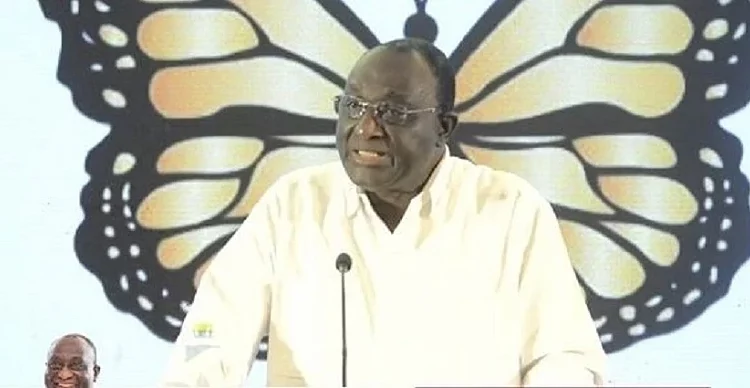 Alan's reputation will be damaged if he returns to NPP again – Political Analyst
Economist and political analyst Dr Theo Acheampong does not believe former Trade Minister Alan Kyerematen will make a U-turn to join the New Patriotic Party (NPP) after his resignation.
According to Dr. Acheampong, Mr. Kyerematen's credibility could be significantly damaged if he were to return to the NPP once more.
He clarified that Mr Kyerematen's decision to resign from the party was not driven by a lack of trust or credibility issues among potential voters.
On the failing economy, Dr Acheampong questioned Mr Kyerematen's motives for staying with the party and in government when the economy was underperforming, only to now break away from the NPP to form his movement.
"If he had won the nomination to lead the NPP, would he have broken away to form a new party," he quizzed.
Dr Acheampong emphasised that there are doubts about the timing of Mr Kyerematen's decision and whether he genuinely intends to change the country's fortunes.
"At least every one of the parties in Ghana has spoken about similar things in the past, so it comes down to whether or not he would be able to win the election.
"At the moment, if you look at the history, the trends, and even the people he's trying to target – the youth and the middle-class group, I doubt that he would be able to push and win the election," he said.
His comments were in response to remarks made by the Managing Director of the State Transport Corporation (STC), Nana Akomea, who believes that it would be reasonable for the NPP to engage with Mr Kyerematen to explore the possibility of bringing him back to the party.