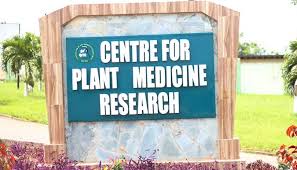 Alcoholic bitters not treatment for COVID-19
The Centre for Plant Medicine Research (CPMR) has debunked claims that local alcoholic beverages can prevent coronavirus infection.
In a statement, the centre has urged the general public to disregard any news item that says local bitters can replace hand sanitizers.
"Following the outbreak of COVID-19 /coronavirus  in Ghana in recent days and the collective efforts of the government and people of Ghana in dealing with this disease, the Centre for Plant Medicine Research (CPMR) is concerned about social media postings alleging that alcoholic bitters could be a substitute
"CPMR wishes to make it known that no herbal bitters or local gin could be a viable substitute for hand rubbing," it said.
The center has, therefore,  asked the general public to  to be mindful of false information and also adhere to the Ghana Health Service guidelines regarding COVID-19.
Read full statement below: