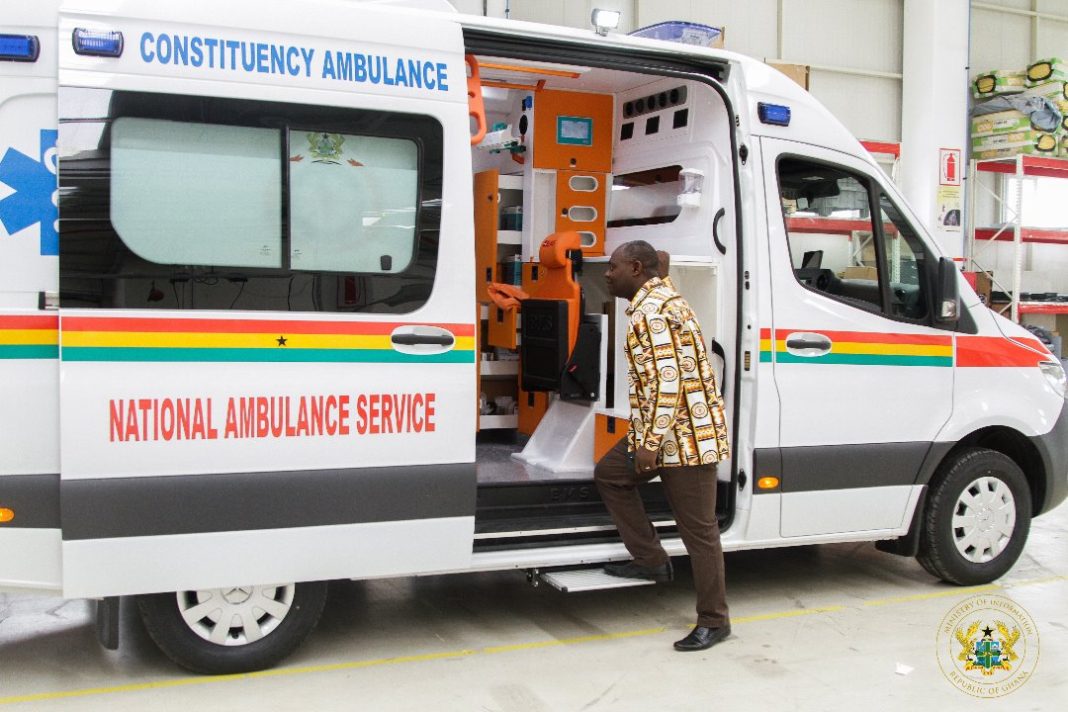 All emergency numbers now 112; don't abuse it – Akufo Addo
All emergency numbers in the country have been merged into one number, 112.
Persons in distress can now reach personnel of the Ghana Police Service, Ghana National Fire Service and the National Ambulance Service on the 112 hotlines.
President Nana Addo Dankwa Akufo-Addo announced the new number at the ceremony to commission the 307 ambulances procured to deliver emergency healthcare services.
'Previously the police service, fire service and ambulance service had different emergency numbers. I'm happy to announce that we have merged all emergency numbers to 112' the President said.
He further cautioned against the abuse of emergency call numbers as they have the potential to jeopardise the lives of others in dire need of the services.
"We're told that 90 per cent of calls made to the providers of emergency services are usually pranked calls. This is not right as it only endangers the lives of Ghanaians in need" President Akufo Addo noted.
The President's advice is coming on the heels of a police frustration with prank calls.
In March last year, the Daily Graphic reported that more than 750,500 prank calls were recorded at the three Police Emergency Command Centres (PECCs) between midnight of January 1, 2019, and midday of March 27, 2019.
Out of the 761,101 calls made to the three PEECs in Accra, Kumasi and Tamale, 751,217 were prank calls, while only 9,884 were genuine calls.
This data means on the average more than 8,000 prank calls were recorded to the command centres.
A prank call is a mischievous telephone call made to trick someone and is often a nuisance call done to irritate the person answering the call.
According to officers in charge of the PECC in Accra, some people called to insult the people on duty, some to demand mobile phone credit, others to make fun of the police, while others claimed it was their children who dialled the numbers without their knowledge.
The commissioning of the ambulances was attended by government appointees, traditional authorities and some diplomats in the country.
The ambulances are expected to be driven to their various constituencies to provide emergency healthcare to constituents.
The distribution of the ambulances has not been without controversy as public anger swells against the delay while patients die daily without it.
#Release the ambulances now -Social media reacts to Akufo-Addo's wait-for-January 2020 response
All 275 ambulances to be distributed January 6 next year – Dr Bawumia
Suspend ambulance distribution – Health Minister, Ambulance service tell Akufo-Addo