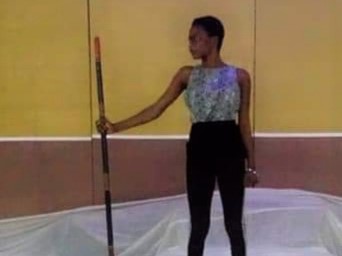 All is set for 'The gods should be ashamed'
Do the gods still have a hand in mortals' romantic escapades? The answer to this will unfold on Saturday at the Auditorium of the Nima Maamobi Community Learning Centre.
Playwright, Suhad Salih Abubakar, in her debut stage play, directed by Martin Adjei Legend, combines two passions, religion and romance, that oftentimes leave people scarred.
Will it be different today as the characters take the stage at 4.30 pm?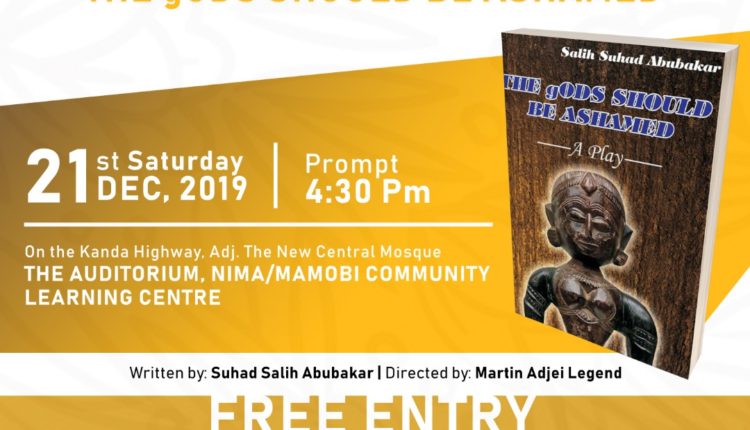 The play 'The gods should be ashamed' is a dramatic tale of a series of predestined events that occur in the lives of two love birds– Kevu and Joki.
The two lovers who are ardent believers in the gods. A union that seems impossible is made possible when the gods become amenable to the plight of the lovers. However, their union is only the beginning of their misery.
Kevu, the pride of the land of Abronye and the only son of the blue-bloodTetevu household after rejecting many formidable damsels dares to fall in love with beautiful and adorable Joki, daughter of Kuti, an outcast.
His family rejects the proposition of marriage outright. Though the marriage holds, his family's expectation of an heir is not met, leading to the arrival of Toji, daughter of the plutocrat, Faju, to the household.
This sets in motion events that only the gods could ordain. Did it end in a happily ever after in this romantic triangle? Or will it be another Romeo and Juliet brewed in an African pot?