Alleged witch: Bloodied woman with machete wounds escape lynching
A woman believed to be in her 50s has been wounded badly, barely escaping lynching at her home.
Maria Ibrahim was attacked at Sumpini in the West Gonja District of the Savanna Region on Saturday after members of the community accused of her of practising witchcraft.
The region is notorious for such acts as an old woman was killed in similar fashion less than two months ago with the court yet to deliver judgment after the arrest of the perpetrators.
Maria sustained deep wounds on her hands, face and skull with her dress soaked in blood after a group of people attacked her with machetes, knives and sticks.
The woman was home with her children and sick husband when her attackers raided her home shortly after the Bugum (fire) festival in the town at about 10pm.
She is currently at the Damongo Government Hospital where she is receiving treatment.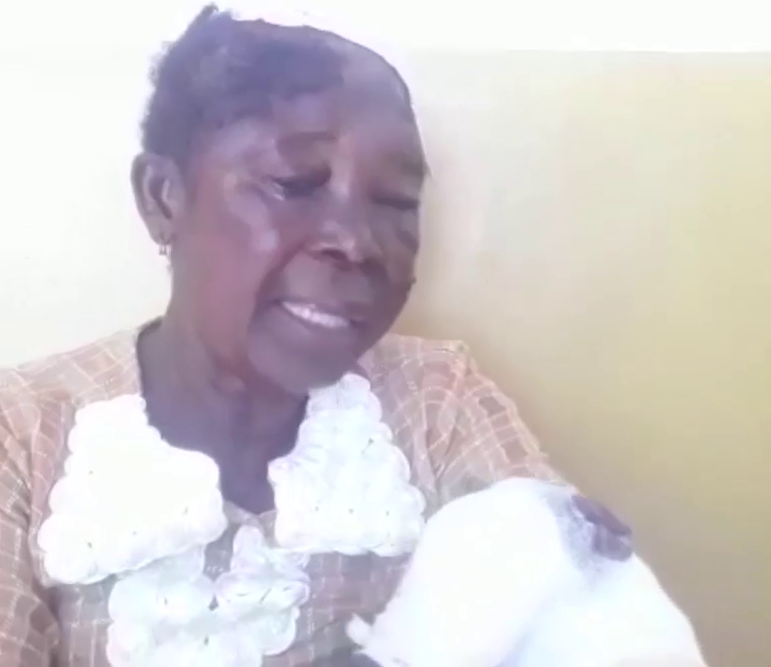 Narrating the incident, Maria said: "They entered my house, and said I was a witch with the intention of killing the sick person. One used a machete to hit my head and another slapped me and then a fell. They slashed me mercilessly on my hands, head and other parts of my body".
She continued: "They said six of us want to kill the sick boy and when they went to the homes of the others. They did not find them. However, I have not done anything, so I was just going about my activities at home when they pounced on me".
She denied the allegations, but the young men did not spare her until some other people rushed to rescue her.
Her saviours rushed her to a police check point where cops accompanied her to the hospital.
The police have taken the statement of the victim and investigations have commenced.
Maria has six children with three living with her, while  the other three at different locations outside Sumpini.
Last month, a 90-year-old woman, Mariama Akua Denteh, was killed over similar accusations few weeks ago at Kafaba in the same region.
Two of the prime suspects – 40-year-old, Hajia Sirina Mohammed, a priestess and Latifa Bumaye – under trial at the Bole Magistrate court.
Several ministers of state, legislators and Civil Society Organisations (CSOs) have condemned the act.
Accused women who are lucky not be to physically harmed are banished to go and live in witch camps.
The opposition NDC has promised to shut all witch camps in the Northern part of Ghana ,where such accused women are forced to stay for the rest of their lives.