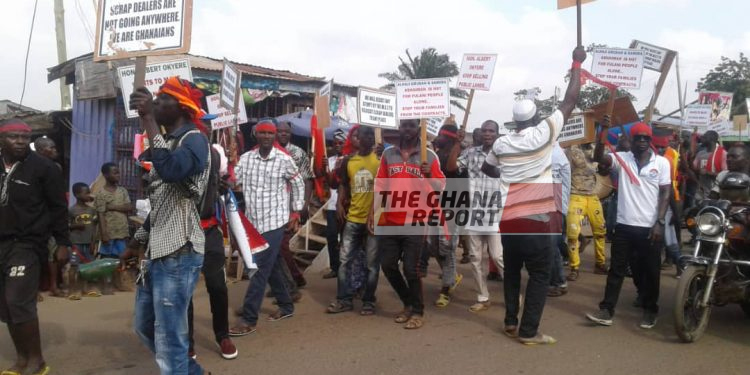 Angry Ashaiman NPP youth fight MCE; call on Akufo-Addo to sack him
Scores of New Patriotic Party (NPP) members in the Ashaiman Municipality Monday morning hit the streets in the area to demonstrate against the Municipal Chief Executive (MCE), Hon. Albert Okyere.
The group is demanding the dismissal of the MCE from office by the President, for non-performance.
The angry protesters who marched through the principal streets of the municipality carried placards some of which read, "Hon Albert Okyere, stop selling public lands…", "Scrap dealers are not going anywhere. We are also Ghanaians," "Hon. Albert Okyere must go," among others.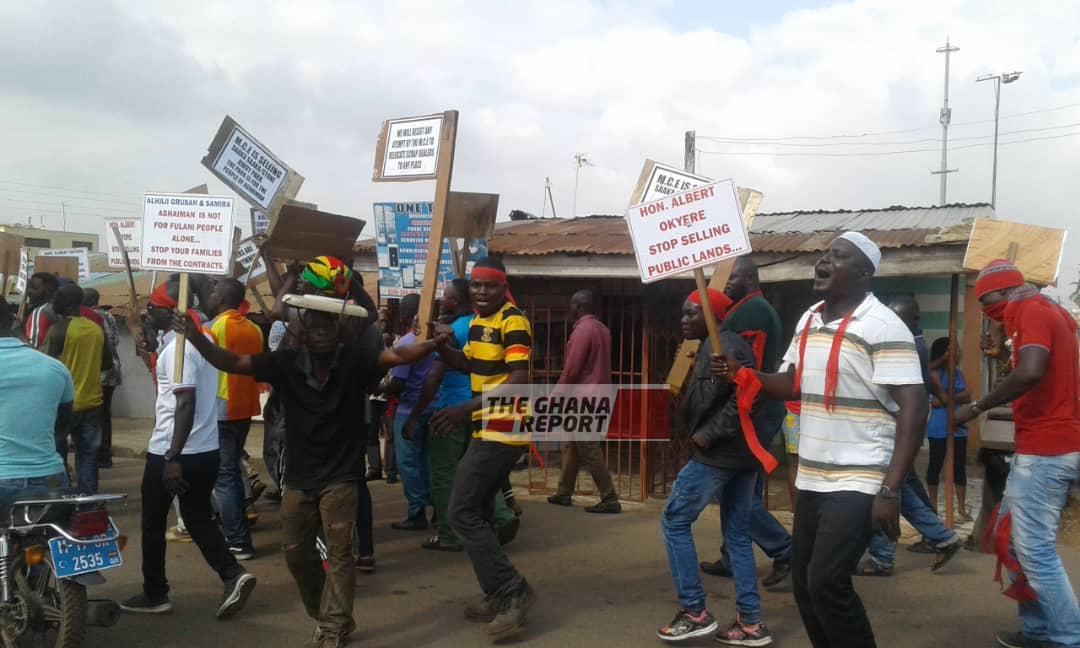 The MCE, according to the NPP protesters has failed to fix the deplorable road network in the municipality since his appointment.
The angry youth also accuse him of giving public toilets to his friends and cronies to manage as well as recruiting young men from Ejisu Juaben area, his hometown, as toll collectors in the municipality at the detriment of the several unemployed youth there.
The group is also accusing the Municipal Chief Executive of also awarding a management contract for the Ashaiman lorry station to himself while unilaterally increasing property rates by over 300 percent from GHȻ26 to GHȻ 96 making life uncomfortable for people in the area.
The Ghana Report cannot independently verify all of these claims.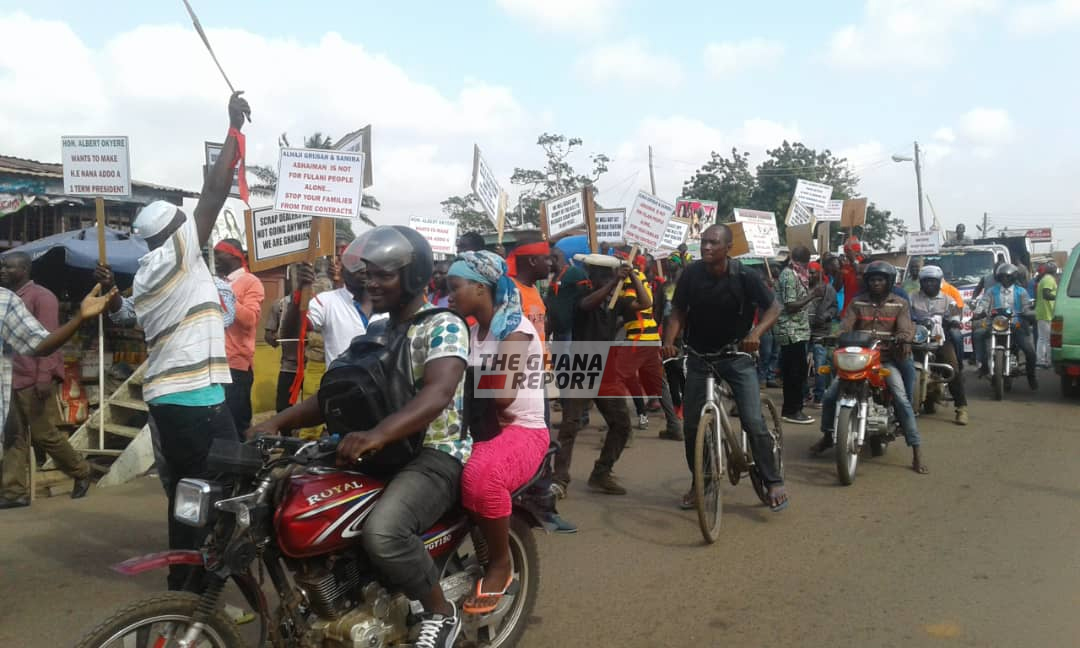 Thomas Abotibala Adongo, a former Assembly Member for the Ashaiman Municipal Assembly (ASHMA) and one of the leaders of the group explained to The Ghana Report why they decided to protest against the MCE.
He said, "Our MCE has been selling public lands to enrich himself, calls party members to his office and rains curses upon curses on them and because he comes from Ejisu Juaben, he has awarded all contracts in the municipality to his town folks.
This man has succeeded in collapsing the NPP party structures in Ashaiman as there is no unity and cohesion among the executives here. How can we work together to capture the parliamentary seat from the National Democratic Congress and win the presidential election come 2020?" he asked.
He called on the president to dismiss Hon. Albert Okyere from office as soon as possible to avert a decline of the NPP votes in the 2020 presidential and parliamentary elections.
"If the president indeed is a listening person then, he should listen to us else the fortunes of this party here are in danger."
He warned the group would embark on another major demonstration in a fortnight's time if their request is not considered by the President.
Speaking to TGR in a phone interview, the MCE for Ashaiman, Hon. Albert Okyere however denied the allegations levelled against him by the demonstrators insisting it was a move by his detractors to get him out of office.