Angry Ashongman residents protest after wall collapse killed three
THE death of three construction workers at Ashongman Estate in Accra has sparked outrage among residents in the area.
The three died after a wall caved in and fell on them in the early hours of Friday, June 5, 2020.
The unfortunate incident happened at a locality in the Ashaiman Estate, known as  Second Lotto Kiosk.
Shortly after the incident occurred, some angry residents massed up at the accident scene in protest against local authority's failure to pull down the wall.
They alleged the wall was an illegal one since the Ga East Municipal Assembly had designated the space for a road.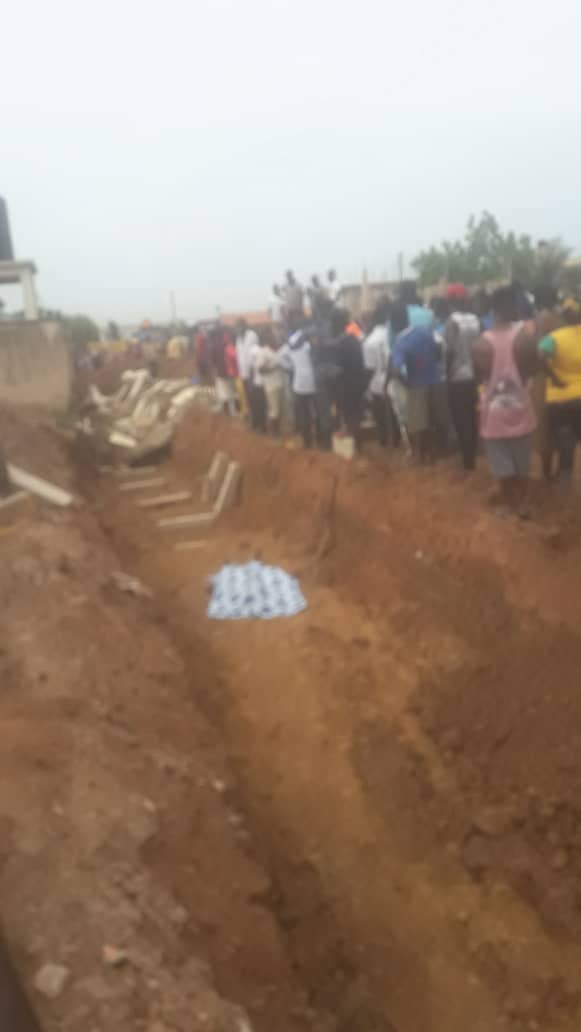 According to them, the authorities should have demolished the wall in March this year.
"We were telling them that the way they dug this thing (foundation) deep, the wall can collapse at any time. It may injure any other person. This morning we woke up, the workers came inside to work, [and] they fell inside. All of a sudden, the wall collapsed on them. They're dead. Only one survived," an agitated resident said.
The Assembly member for the Atomic Electoral Area, Cornelius Addo, admitted he could have pulled down the wall to avert the disaster.
"It is an encroached wall on a road, so the assembly came and wrote on the walls for them to pull it down… I was here several times to talk to them amicably so that they can pull it down themselves without causing any harm and today, look at what has happened," he lamented.
The assembly has, however, begun demolishing the illegal wall.
Meanwhile, the bodies of the deceased have been deposited at the Police Hospital morgue.