Anin Yeboah inducted into office as new Chief Justice
President Nana Addo Dankwa Akufo-Addo has sworn Justice Anin Yeboah into office as the new Chief Justice of Ghana.
The event was held at the Jubilee House on Tuesday following the approval of Justice Anin Yeboah by parliament after a success vetting process.
President Akufo-Addo charged the Chief Justice to ensure "decency, discipline, fairness, hard work, deep-seated respect for the rule of law and the continuing modernization of Judicial activities" as he administered the various oaths associated with the office.
Mr Akufo-Addo further appealed for support to enable Justice Anin Yeboah to complete a successful tenure.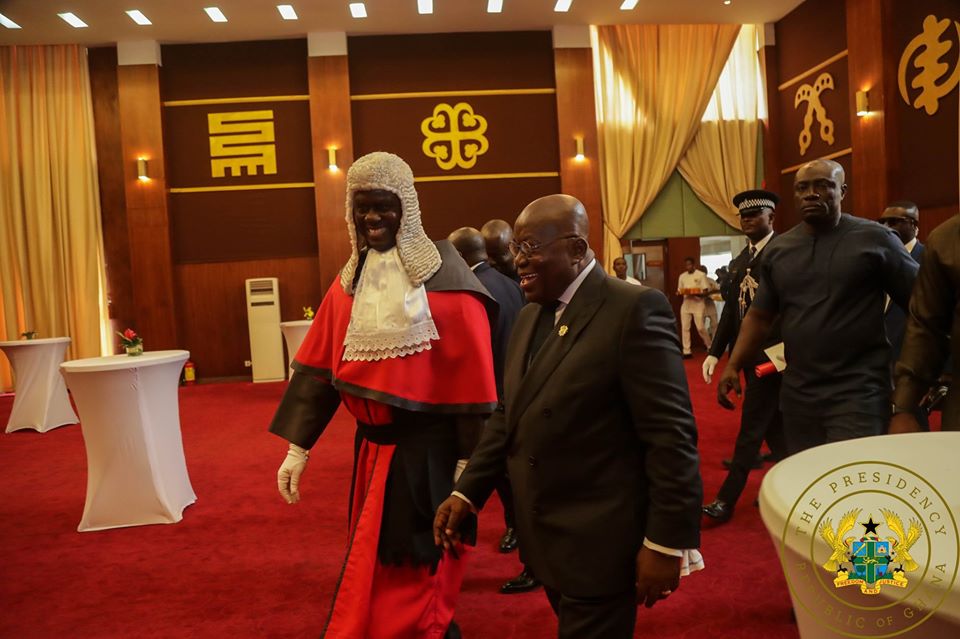 Mr Akufo-Addo emphasised the need to have "judges who are honest, possess integrity and sound knowledge of the law".
In a speech, Chief Justice Anin Yeboah expressed gratitude to the President and all other stakeholders involved in his appointment.