Sixth suspect in Mfantseman MP murder arrested
The police in the Ashanti region have arrested a sixth suspect in the murder of Mfantseman MP, Ekow Quansah Hayford.
The arrest comes barely a week after five suspects were arrested over their alleged involvement in the murder of the legislator.
In a short Facebook post, the police said the suspects were "being taken through lawful police procedures". But declined to give any more details.
Though the latest suspect was arrested in the Ashanti Region, the earlier five were arrested in their hideouts by investigators from the Central Regional Police.
Background
The Mfantseman legislator, Ekow Quanssah Hayford, was shot and killed on October 9, 2020 after his car was attacked by a gang suspected to be armed robbers.
The MP was returning from campaign duties when the incident happened.
The 49-year old MP was in his vehicle with his driver and the constituency's First Vice-Chairman when he was shot.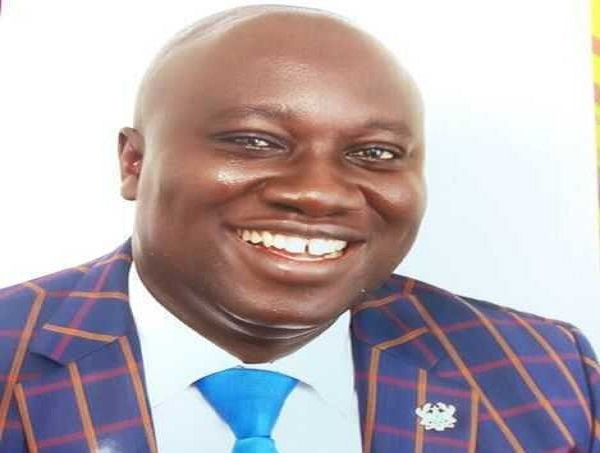 According to the vice-chairman, the gang of assailants crossed their vehicle suddenly and barked into their car.
The armed robbers ordered them out after seizing their belongings, including mobile phones and monies, an eyewitness said.
They shouted one question, 'who is Ekow Quansah?' The NPP MP identified himself before his killers loaded at least two shots into his body.
His politics
Ekow Quansah is a first-term MP who was seeking re-election in 2020.  In 2016 he snatched the seat from the NDC represented by James Esseon.
But that race was tight.  He won by 726 votes to add to the NPP's impressive haul of seats in that election.
In the 2020 NPP parliamentary primaries, Ekow retained the confidence of his party, beating James Korsah Brown by a margin of 346 votes.
His professional life
Ekow Quansah was a police officer between 1993 and 1998. He left the service as a Corporal. Two years later, he was appointed a manager at Mantrac.
He would later become CEO of Modisa Lodge from 2012 to 2016 before contesting the Mfansteman seat.
Parliamentary life
In parliament, he was a member of the Defence and Interior Committee and Judiciary Committee. In parliament, he is not known to be one who sits on the fence.
Asking questions, making statements, the MP tried to represent his constituency in the chamber. In July 2018 he asked the Minister for Energy what plans are in place to extend power supply to the following communities in Mfantseman Constituency: (i) Nameb (ii) Mankesim (iii) Taabosim (iv) Hini.