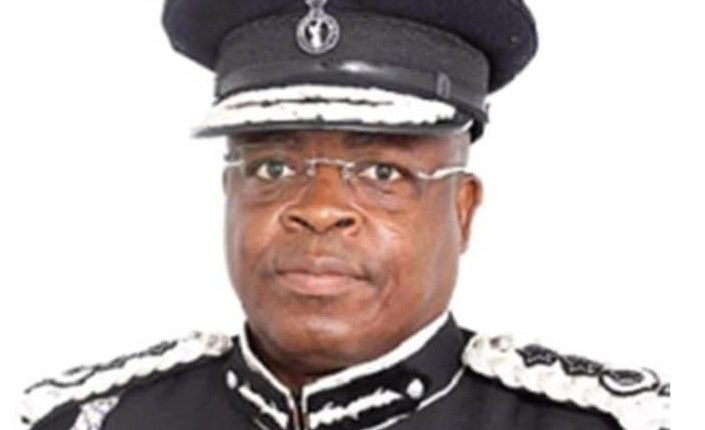 Arrest and Prosecute Perpetrators of Electoral Violence- Coalition of Civil Society to IGP
The Coalition of Civil Society against Political Vigilantism has petitioned the Inspector General of Police, James Oppong- Boanuh, to arrest and persecute perpetrators of violence in the ongoing registration exercise.
According to the group, the IGP must ensure that no citizen in any capacity threatens, harasses, assaults or intimidates another citizen in the ongoing registration exercise.
There have been reported cases of electoral violence, disturbance and unrest at some registration centres across the country ever since the Electoral commission began the compilation of the new voters' register on June 30.
A 28-year-old graduate of the Akim Oda Teacher Training College was stabbed to death at Banda in the Bono Region after he was allegedly mistaken to be an NDC activist.
There have also been reported cases of chaos at registration centres at Awutu Senya East in the Central Region; Asutifi South, and Tano South constituencies in the Ahafo Region;  Dormaa West Constituency in the Bono Region; Ejura-Sekyere-Odumase and Awasase constituencies in the Ashanti Region; Ho West in the Volta Region, as well as New Town and Fadama in the Greater Accra Region.
The coalition, therefore, joined civil society organisations, including the National Peace Council and the National Chief Imama, asking for the arrest and prosecution of the perpetrators.
The coalition insisted that the perpetrators must be prosecuted to serve as a deterrent to others and also restore public trust and confidence in the police.
This has not been the only instance where there has been a call or petition by different groups and individuals for the arrest of perpetrators of electoral violence across the various registration centres.
The National Peace Council, in a statement, challenged the police to deal with the  electoral violence before it derails the December 7 polls.
The Chief Imam, on the other hand, in his speech during this year's Eid-ul- Adha celebrations urged the police to punish perpetrators of lawlessness at the various registration centres across the country.
Meanwhile, the EC will from Saturday start a mop-up exercise from Saturday, August 8 to Sunday, August 9 to register those who were unable to register from June 30 to August 6.