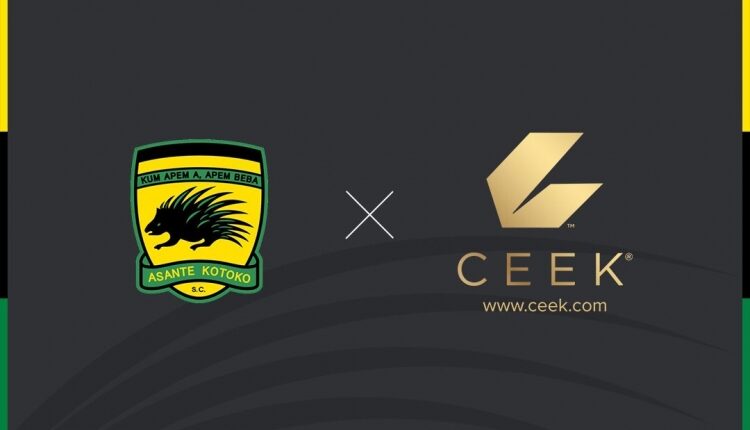 Asante Kotoko to receive $100,000 from CEEK
Premier League giant Asante Kotoko is set to receive an amount of $100,000 from its virtual broadcast and entertainment partners CEEK VR.
Chief Executive Officer of the club, Nana Yaw Amponsah, made the announcement during the official unveiling of partnership with the English Premier League side, Southampton.
According to him, the said amount in cash and products will be received as benefits for the first year of their long-term contract with the social virtual and augmented reality experience company.
"I will love to announce that, CEEK, for the first part of the partnership, are giving us $100,000 in cash and products." Nana Yaw Amponsah said. "The cash has gone a long way to help us with the Adako Jachie project and the products they are giving us have also seen our fans see the players wear the CEEK headset to cool off before and after matches."
The Porcupine Warriors announced a three-year deal with the global award-winning premium social virtual and augmented reality experience firm CEEK VR, beginning before the football 2020/21 season.
The mutually beneficial deal makes CEEK VR the Official virtual broadcast and entertainment partner of Asante Kotoko SC as they host the club's online interaction programs with the fans and also showed some matches of Asante Kotoko's CAF Champions League and Confederation Cup games.
CEEK is an award-winning developer of premium social virtual and augmented reality experiences with its headquarters in Sacramento, California.
Its mission is to make virtual reality experiences universally accessible and enjoyable.
CEEK is a leading VR platform with concerts from top artists including Sarkodie, Katy Perry, Lady Gaga, U2, Elton John, The Killers, JoeBoy and more.