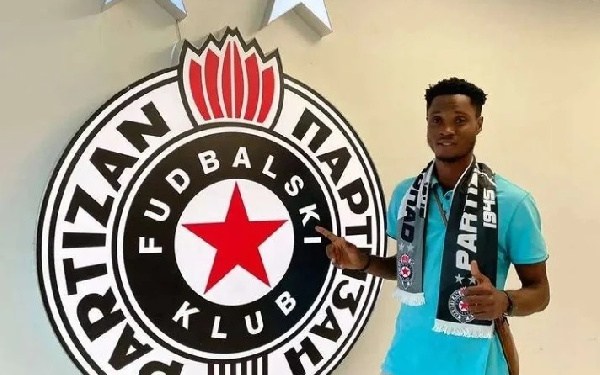 Ashantigold attacker narrates how GFA stopped his move to Partizan Belgrade
AshantiGold SC attacker Isaac Opoku Agyemang has revealed how the Ghana Football Association blocked his move to Serbian side Partizan Belgrade in the summer despite signing a year deal with the club.
Opoku Agyemang had been unveiled by the club in the summer transfer window but the club was unable to register him after failing to get his ITC from the GFA.
According to him, the Ghana Football Associations (GFA) refused to grant the club his International Transfer Certificate (ITC) to the due to the charges levelled against him in the  ongoing match-fixing scandal between his club and Inter Allies in the Ghana Premier League.
"The club sent a request to the GFA for the ITC but then they communicated to the Serbian club there is an investigation going on and my club AshantiGold SC has been charged. So the ITC won't be released until the verdict is announced", he told Odiasempa Kwame Oware on Wamputu Sports on Happy 98.9FM.
"I felt bad I was not able to get the ITC but I still have a contract with the club and hope I still get the opportunity. If I get the ITC I will be able to go back".
Opoku Agyemang scored three goals for Ashantigold in the 2020/2021 Ghana Premier League season.
The youngster has since returned to Ghana and currently training with Ashantigold.