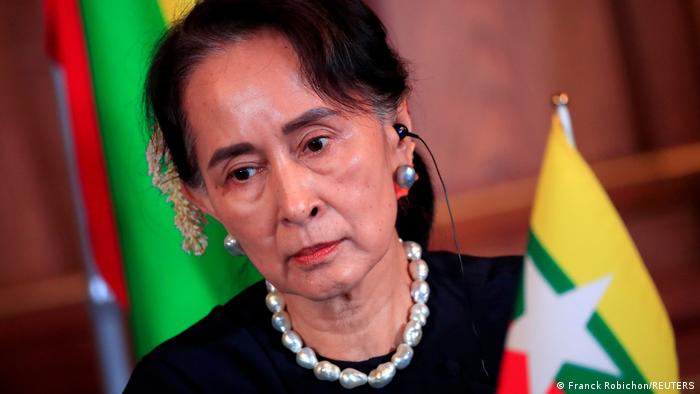 Aung San Suu Kyi sentenced to four years in jail
Ousted Myanmar leader Aung San Suu Kyi has been sentenced to four years in prison, in the first in a series of verdicts that could jail her for life.
She was found guilty on charges of inciting dissent and breaking Covid rules under a natural disasters law.
She has 11 charges laid against her. Ms Suu Kyi has denied all the charges.
The 76-year-old was leading an elected civilian government before being ousted by a military coup in February.
The military seized power alleging voter fraud in general elections held last year in which the NLD won by a landslide.
Ms Suu Kyi has since been placed under house arrest and slapped with an array of charges, including multiple counts of corruption, violating the official secrets act and of inciting public unrest.