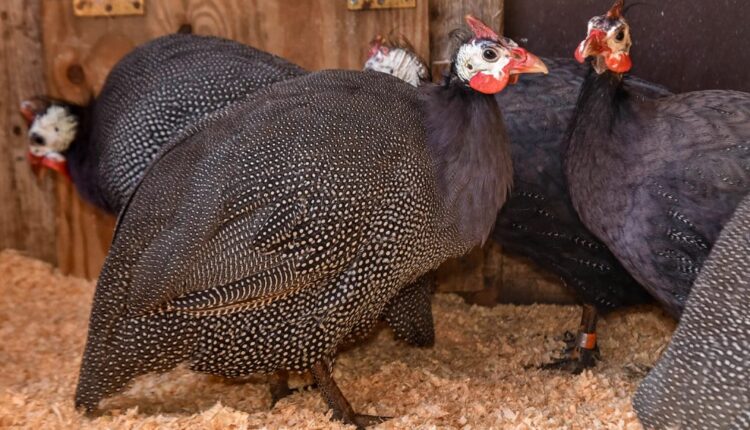 The factory, together with the provision of dams and warehouses, is to enhance productivity.
Bawku to have a guinea fowl factory – President Akufo-Addo
President Nana Addo Dankwa Akufo-Addo has promised "to establish a guinea fowl processing factory in Bawku".
The factory would be under the government's flagship One-District-One-Factory (1D1F) policy.
Additionally, the President wants to scale up agricultural activities that would boost production and enhance the people's livelihoods.
The government is committed to developing the Kusaug Traditional Area with an ongoing project to establish six warehouses.
In addition, 40 dams have been built in the locality as part of the One-Village-One-Dam initiative, President Akufo-Addo said.
He made the disclosure when he toured the Upper East Region for two days.
As part of the working visit, he commissioned a newly constructed building for the Bolgatanga East District Assembly on Monday, June 21.
Elaborating on the progress made regarding the Planting for Food and Jobs (PFJ) in the area, President Akufo-Addo said:
"Last year, although we targeted 47, 761 farmers under the Planting for Food and Jobs programme, in the end, we registered 66, 680 farmers, 20, 000 more that were not originally scheduled are now under the programme".
"Bawku Naba, you can see how seriously the programme is unfolding, and on top of it too, the six warehouses in the Kusaug Traditional Area are 80% complete," he added.
He used the opportunity to laud the Municipal Assembly for addressing fertiliser smuggling in the area.
This comes in the wake of a 2020 Monitoring of Fertilisers report by the Peasant Farmers Association of Ghana (PFAG), which revealed smuggling and hoarding of fertilisers by some cartels.
The report noted that the activities of these individuals were hampering the government's Fertiliser Subsidy Programme (FSP) for smallholder farmers and the Planting for Food and Jobs (PFJ) programme.
READ ALSO: 'Fertiliser Smuggling Derailing Planting For Food And Jobs'
The President also touched on infrastructural development in the area and stated that the road construction situation in the Upper East is improving, and was happy to see that the Bolgatanga-Bawku-Polimakom road highway was now 80% complete.
"In the same way, the Bawku principal road, as well as the bypass for the Bawku highway, are also going to start soon because I hear that the consultant has begun the stakeholder engagement, which should end very soon.
President Akufo-Addo assured that under Agenda 111, districts without hospitals in the Kusaug area would be provided with hospitals.
There would also be the extension of electricity, as part of the measures to make life comfortable for the people of Ghana, which "you (Bawku) will also be included in," the president said.
Touching on security along the borders of the Upper East Region, he told the Bawku Naba that a permanent barracks would be established in Bawku to curb the threat of terrorism there.