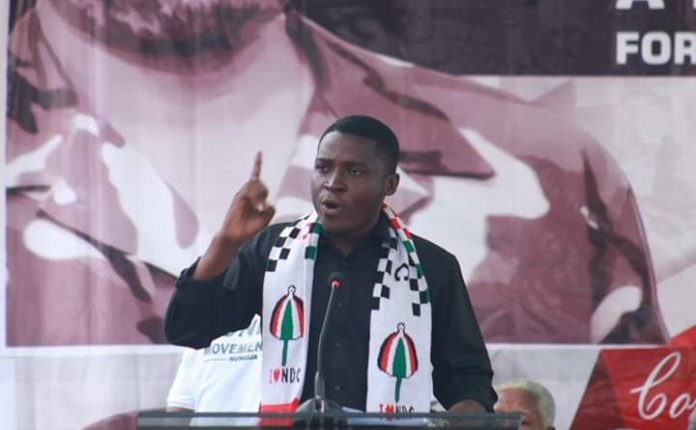 Bawumia's recent tariff hikes justification petty – Edem Agbana
The National Democratic Congress (NDC) has described Vice President, Dr. Mahamudu Bawumia's justification for the recent tariff increments as petty.
The Vice President rejected claims by the opposition NDC that the Akufo-Addo government, contrary to its promise while in opposition, has been increasing electricity tariffs rather than reducing them.
Dr. Bawumia said between 2013 and 2016, the NDC under John Mahama increased utility tariffs by 166%.
"…you would have heard that the PURC has increased electricity tariff by 5.6 percent and it is very important for us to have some perspective on this because electricity has a bearing on the cost of doing business and so we have to be having our eye on it so that we do not overburden businesses. What was the situation before we came into office; in 2010, the average increase in electricity was 89%, 2011 was 10%, 2013 was 78%, 2014 was 28.3 %, 2015, 59.2 percent."
"Between 2013 and 2016, just the last four years of the NDC government, the cumulative increase in electricity tariff was 166%. It is against that background that we said this is not good for job creation. If you want to create jobs, you have to reduce the burden of electricity pricing on our people and this is why when we came in and it had never been done before, that of course in 2018, we reduced electricity prices for businesses by 30 percent and for households by 17.5 percent, average of around 22 percent. "
Notwithstanding that, earlier in July, there was an increase in electricity prices of 11 percent and yesterday of 5.6 percent. When you take the total cumulative increase on average, as I said between 2017 and today, you have a cumulative decrease of about 5 percent," Dr. Bawumia argued.
But in a sharp response,  Deputy National Youth Organiser of the NDC, Edem Agbana on Citi TV's Breakfast Daily, described the comments as insensitive.
"They make statements to the effect that for them increasing tax was such an obnoxious thing, that it is something they would not want to get close to. So if today, the NDC standard that you criticised as incompetent is the standard you are aiming at, it tells you your own level of incompetence.
"So for me the Vice President bringing this comparison and all that, excuse me to say was petty. What are the pertinent issues that we ought to be looking at? You have to be looking at the fact that we entered into the month of October, with ten percent increment in transport fares. Is that not the case? What is the implication of that? How is that affecting the business of the ordinary Ghanaian?"