Be tactful in re-arresting 1,800 Nigeria jailbreakers – Gov't advised
A security analyst, Emmanuel Sowatey, has urged Ghanaian authorities to be cautious in their attempt to help capture some 1,800 convicts who escaped from a prison in Nigeria.
He explained that it would not be helpful if the immigration at the various borders consider every traveller entering Ghana, a potential criminal.
"If you think every person from a particular country is a potential criminal or crook and you are not careful, and you increase that animosity, the room you have to recruit such people to provide intelligence will close," he indicated.
Mr. Sowatey added that people who may be unhappy with the hardcore procedures like the introduction of the military the government might employ will hold a grudge against the country.
He said this could tarnish the reputation of Ghana.
"The other thing is that such people who bear grudge will share with other people in other places and such information will be repackaged and used against you. So it is very important that in fighting terrorism you don't only think about the heavy guns like the military camps, and stereotyping arresting people, among others. You need to be very, very careful."
The over 1,800 prisoners bolted from the prison after an attack by suspected militants armed with rocket-propelled grenades and machine guns.
Gunmen stormed the prison in the southeastern city of Owerri after blasting their way in with explosives.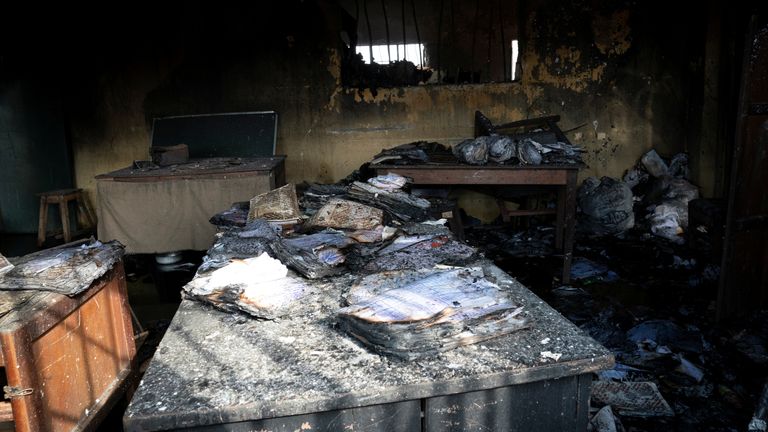 Though a search has begun for these fugitives, authorities in Nigeria suspect some convicts may run into Ghana.
The Comptroller General of the Ghana Immigration Service, Laud Affrifah, directed regional commanders to be on the alert across the country's borders following the massive prison break in Nigeria.
In a statement, he expressed alarm at the possibility that some 1,800 convicts who escaped from the Owerri Custodial Centre in Nigeria may seek to cross into Ghana to avert recapture.
Mr. Sowatey said because Ghana had always welcomed guests with respect and love, the country could use both soft and hard approaches to apprehend the criminals.
"You should be using the soft security power or approach in ways that reinforce the hard ones. I am not saying the military type of security is not important, we always need that power. But I believe you need to combine that fairly well with the soft ones."
He also urged the media to intensify education adding that resource persons from Nigeria can be called in to help Ghana's security agencies to broadly understand the issue at hand.
"Discussions in the media are very important especially in terms of making sure that the media plays its oversight role well. So for example we will bring to us another perspective from Nigerians in Nigeria and they will bring to us a dimension that we might not have."
"Once we have that, in terms of the media having the network, they are able to play their oversight role. When I say oversight, I have in mind particularly human rights and humanitarian laws."