Beyoncé ticket rush begins as pre-sale opens for UK tour dates
Beyoncé fans have joined the rush to get tickets for her first solo tour for seven years, as the first pre-sale opened for her UK dates.
O2 customers were the first to have access at 10:00 GMT, but some reported problems with its app and website.
Those who did manage to purchase tickets reported prices ranging from £56 to £199, with VIP "on stage" seats at a wallet-busting £1,950 to £2,390.
There will be further pre-sales on Friday and Monday.
Tickets for the pop superstar's five UK stadium shows in Cardiff, Edinburgh, Sunderland and London will then go on general sale on Tuesday.
When are the concerts?
The UK concerts are part of a 43-date world tour in support of her Grammy-nominated Renaissance album.
The shows kick off in Sweden on 10 May, before landing at Cardiff's Principality Stadium a week later.
She will then visit Edinburgh's Murrayfield on 20 May, Sunderland's Stadium of Light on 23 May and London's Tottenham Hotspur Stadium on 29 and 30 May.
How expensive are the tickets?
Beyoncé has set the standard ticket prices at roughly the same level as her last stadium tour, with her husband Jay-Z in 2018, when entry started at £51.
However, the VIP packages, some of which included guaranteed front-row seats, are more than four times that tour's top price of £475.
Many fans on social media ridiculed the cost, reminding Beyoncé that she'd advised people to "quit their jobs" on her recent single, Break My Soul.
Billboard magazine predicted the five-month tour could earn the star up to $275m (£223m).
Hey Beyoncé girl, please don't forget you told us to quit our jobs on that album. Not too much on those prices please and thanks miss mamas! 🤏🏾 pic.twitter.com/swQHSdRtmf

— Tenille. (@tenilleclarke1) February 1, 2023
Renaissance tickets start at $600+… and that's in the NOSEBLEEDS pic.twitter.com/BFMVGCU0VZ

— Brianna Tucker (@BriannaATucker) February 2, 2023
Beyonce said quit your job and then charged y'all $600 for bad seats pic.twitter.com/Pl0wQPMxXu

— Martin Luther Kang (@TheOmarMohammed) February 2, 2023
What happened to the O2 website?
We apologise to anyone experiencing difficulties trying to get Beyoncé tickets through Priority. Tickets are selling and we're seeing huge demand. We're doing everything we can behind the scenes to help keep the app running smoothly.

— O2 (@O2) February 2, 2023
The phrase "O2 Priority" trended on Twitter after the company's app and website fell over ahead of Beyoncé's ticket sale.
Hundreds of fans were upset that they couldn't access the site, but others were more concerned that they'd missed out on a free coffee from Greggs.
In a statement, the company apologised "to anyone experiencing difficulties".
"Tickets are selling and we're seeing huge demand. We're doing everything we can behind the scenes to help keep the app running smoothly."
The O2 app and website also crashed when the company had pre-sale access for another major tour, for comedian Peter Kay, in November.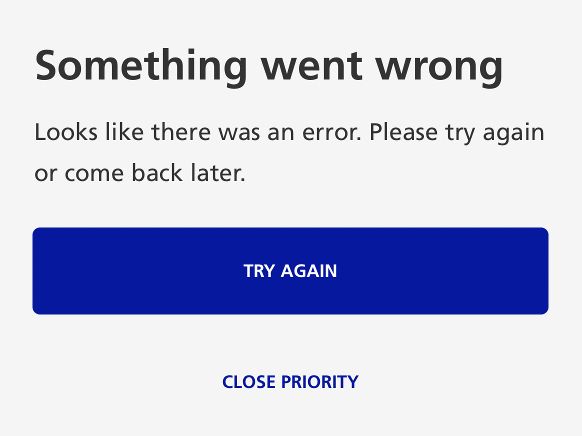 In North America, Beyoncé fans are being asked to register for Ticketmaster's Verified Fan process – which the company says will filter out touts – before ticket pre-sales open on Monday.
Those who have registered will be entered into a "lottery-style process" if demand outstrips the number of available tickets.
Politicians in the US, who are already investigating Ticketmaster over the fumbled sale of Taylor Swift's Eras tour, will be keeping an eagle eye on how the systems cope with Beyoncé's concerts.
When did Beyoncé last play live?
Beyonceés last outing as a solo artist was 2016's Formation tour, which saw the star perform in front of a 60-foot LED cube called the "monolith".
She then staged a joint tour with her husband, Jay-Z, in which the couple re-eneacted their estrangement and reconciliation every night, in a two-and-a-half hour musical melodrama.
Those shows were preceded by Beyoncé's bar-raising Coachella concert, which paid homage to the black leaders and visionaries who inspired her own artistry, from Nina Simone to Maya Angelou, while amplifying the cultural legacy of America's black colleges and universities.
Last week, the star performed her first headlining concert in four years at the opening of a luxury hotel in Dubai, but did not play any of her new material.
She was reportedly paid $24m (£19.4m) for the one-off show, but faced criticism for performing in a country where homosexuality and gender reassignment are outlawed.
Critics said that contradicted the message of her latest album, which explicitly celebrates black and queer dance culture.
View this post on Instagram
What can we expect from the Renaissance tour?
Beyoncé conceived the Renaissance album as "a place to dream and to find escape" during the pandemic, layering her songs with multiple samples and references to club music, from Nile Rodgers' Studio 54 disco grooves and Grace Jones' imperious soul, to less-celebrated movements like bounce and dancehall.
Exclaim magazine called it "the sound of a once-in-a-generation superstar performing at her peak", while the Guardian described it as "a breath-taking, maximalist tour de force".
Unusually, Beyoncé has avoided making music videos for the album, meaning the Renaissance tour will be fans' first chance to see her visual interpretation of tracks like Break My Soul, Alien Superstar and Cuff It.
The star generally reworks and updates old songs to fit her current aesthetic, so we may also hear clubbed-up remixes of hits like Crazy In Love, Formation and Single Ladies.
The former Destiny's Child star may reveal further details at this weekend's Grammys, where she is up for nine awards, including album of the year.
The singer previously hinted at plans for a world tour in October, when she raffled tickets to a show during the fifth annual Wearable Art Gala.
Images shared from the auction suggested the "unique" prize, valued at $20,000 (£16,200), included first-class plane tickets, a three-night hotel stay, two concert tickets and a guided backstage tour from Beyoncé's mother.