'Big Men' Who Later Took Lower Appointments
Following the return of a former British Prime Minister, David Cameron to government in November 2023, The Ghana Report began a historical survey to find top political appointees or electees who after leaving office, accepted positions in their countries lower than what they previously held. This is a subtle trend that is veiled by the general tendency of big position holders not to accept anything below their former positions. However, some of the lower appointments could have been for specific reasons and special roles.
Kgalema Mothlante 
From President to Deputy President, South Africa.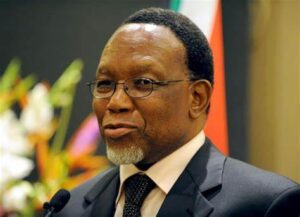 Kgalema Petrus Motlanthe born 19 July 1949 is a South African politician who served as the third president of South Africa from 25 September 2008 to 9 May 2009, following the resignation of Thabo Mbeki. Thereafter, he was deputy president under Jacob Zuma from 9 May 2009 to 26 May 2014.
Alcide De Gasperi
From Prime Minister/Provisional Head of State to Foreign Minister, Italy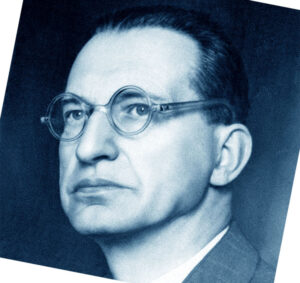 Alcide Amedeo Francesco De Gasperi  (3 April 1881 – 19 August 1954) was an Italian politician who founded the Christian Democracy party and served as prime minister of Italy in eight successive coalition governments from 1945 to 1953.
Neciphore Suglo
From President to Mayor of Cotonou, Benin.
Nicéphore Dieudonné Soglo (born November 29, 1934) is a Beninois politician who was Prime Minister of Benin from 1990 to 1991 and President from 1991 to 1996. He was Mayor of Cotonou from 2003 to 2015.
Jerry John Rawlings
From President to Sanitation Ambassador, Ghana.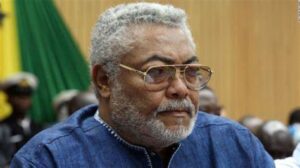 Flt. Lt. Jerry John Rawlings (22 June 1947 – 12 Nov 2020). He ruled Ghana for three months as military head of state in 1979. He returned in 1981 and exited in 2001 becoming the longest-reigning President of Ghana. Due to his discipline mantra, President Akufo Addo appointed him in 2017 as Sanitation Ambassador.
David Cameron
From Prime Minister to Foreign Secretary, United Kingdom.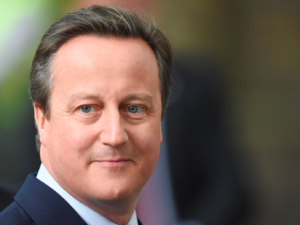 David William Donald Cameron (born 9 October 1966) is a British politician who has served as Foreign Secretary since November 2023. He previously served as Prime Minister of the United Kingdom from 2010 to 2016, as Leader of the Conservative Party from 2005 to 2016,
Avigdor Lieberman
From Deputy Prime Minister to Finance Minister, Israel.
Avigdor Liebermann served as Minister of Finance between 2021 and 2022, having previously served twice as Deputy Prime Minister of Israel from 2006 to 2008 and 2009 to 2012.
Nelson Mandela
From President to Voluntary Service Activist, South Africa.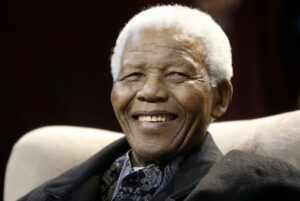 Nelson Rolihlahla Mandela ( 1918-2013) was a South African anti-apartheid activist and politician who served as the president of South Africa from 1994 to 1999. Mandela was also the Foreign Minister during the period of his presidency. 
Joachim Chissano
From President to a diplomat, Mozambique.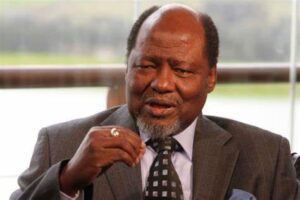 Joaquim Alberto Chissano is a Mozambican politician who served as the second President of Mozambique from 1986 to 2005. After his presidency, Chissano became an elder statesman, envoy, and diplomat for both his home country and the United Nations
Prosper Bani
From Chief of Staff to Minister for the Interior, Ghana.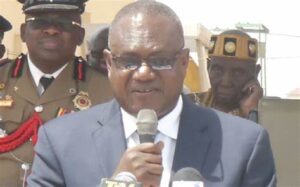 Prosper Douglas Kwaku Bani is a Ghanaian international aid and development manager and politician who is a former Chief of staff of Ghana and a former Minister for the Interior.
John Kerry
From the Secretary of State to the President's Climate Envoy, United States.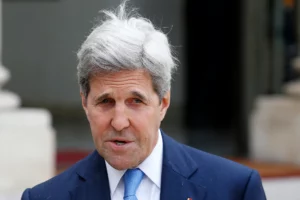 John Forbes Kerry (born December 11, 1943) is an American attorney, politician, and diplomat currently serving as the first U.S. Special Presidential Envoy for Climate. A member of the Forbes family and the Democratic Party, he previously served as the 68th United States Secretary of State from 2013 to 2017.
Morarji Desai
Prime Minister to Deputy Prime Minister, India.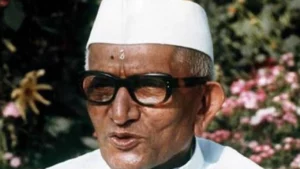 Born in 1896, Morarji Desai was Prime Minister of India from 1977 to 1979 and became the Deputy Prime Minister when Chaudhary Charan Singh became the Prime Minister between 28 July 1979 and 14 January 1980.  Morarji Desai died in 1995.
Vladimir Putin
From President to Prime Minister to President to Prime Minister to President, Russia.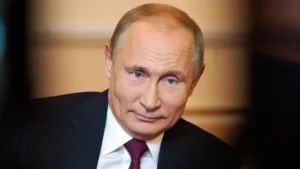 Vladimir Vladimirovich Putin born 27 October 1952, is a Russian politician and former intelligence officer who has been President of Russia since 2012. Putin has held continuous positions as president or prime minister since 1999: as prime minister from 1999 to 2000 and from 2008 to 2012, and as president from 2000 to 2008 and since 2012.
Dmitry Medvedev
From President to Prime Minister, Russia.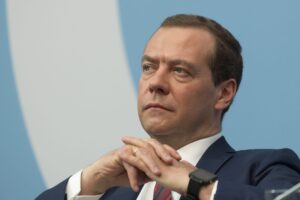 Dmitry Anatolyevich Medvedev ( born 14 September 1965) Medvedev was President of Russia between 2008 and 2012 and Prime minister of Russia between 2012 and 2020.
Gen. Abdulsalami Abubakar
From Head of State to Chairman, National Peace Council, Nigeria.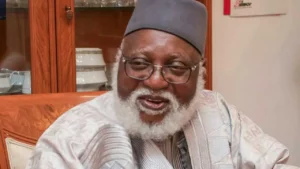 Abdulsalami Abubakar, born 13 June 1942) is a Nigerian statesman and retired Nigerian army general who served as the military head of state of Nigeria from 1998 to 1999. He succeeded General Sani Abacha upon his death. He is now the Chairman of the National Peace Council.
Joseph Kokou Koffigoh
From Prime Minister to Foreign Minister and to Minister for Regional Cooperation, Togo.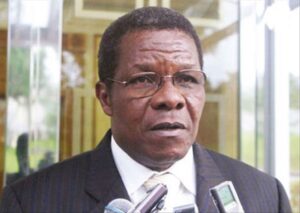 Joseph Kokou Koffigoh (born 1948) is a Togolese politician, human rights activist, and poet who served as Prime Minister of Togo from 27 August 1991 to 23 April 1994. Later, he was Minister of Foreign Affairs from 1998 to 2000 and Minister of Regional Integration, in charge of Relations with Parliament, from 2000 to 2002.
Shimon Peres
From Prime Minister to Minister of Finance to Minister of Foreign Affairs to Prime Minister to President, Israel.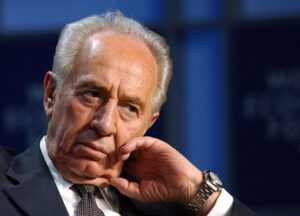 Born in 1923, Shimon Peres died in 2016. Shimon Peres was an Israeli politician who served as the eighth prime minister of Israel from 1984 to 1986 and from 1995 to 1996 and as the ninth president of Israel from 2007 to 2014. He was a member of twelve cabinets and represented five political parties in a political career spanning 70 years
Benjamin Netanyahu
Prime Minister and later became Finance and Foreign Minister. He is back as Prime Minister, of Israel.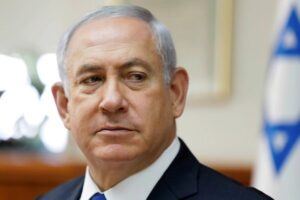 Born on 21 October 1949, Netanyahu is an Israeli politician who has been serving as the Prime minister of Israel since 2022, having previously held the office from 1996 to 1999 and again from 2009 to 2021. He is the chairman of the Likud party. Netanyahu is the longest-tenured prime minister in the country's history, having served for a total of over 16 years. Netanyahu served as Minister of Foreign Affairs from 2002 to 2003, and then Minister of Finance from 2003 to 2005 under Ariel Sharon.
William Howard Taft
From President to Chief Justice, United States.
William Howard Taft (September 15, 1857 – March 8, 1930) was an American politician and lawyer who was the 27th President of the United States (1909–1913) and the tenth Chief Justice of the United States (1921–1930), the only person to have held both offices
John Quincy Adams
From President to nine-term congressional member from 1930 until he died in 1948.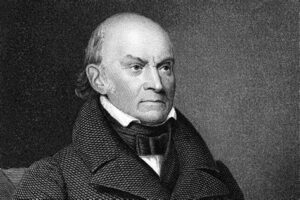 John Quincy Adams ( July 11, 1767 – February 23, 1848) was an American statesman, politician, diplomat, lawyer, and diarist who served as the sixth President of the United States, from 1825 to 1829. He previously served as the eighth United States secretary of state from 1817 to 1825. During his long diplomatic and political career, Adams served as an ambassador and also as a member of the United States Congress representing Massachusetts in both chambers. He was the eldest son of John Adams, who served as the second president of the United States from 1797 to 1801.