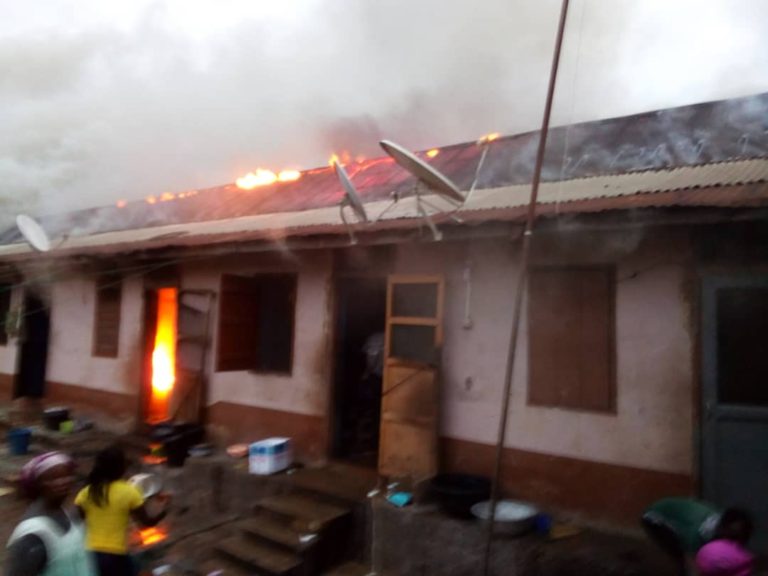 Boy, 6, sets ablaze 5 chamber and hall rooms
A match lit by a playful six-year-old boy around 5:50 p.m. on Tuesday, 25 June 2019, has completely razed five separate but adjoining chamber and hall rooms within the same compound at Anlotown, a suburb of Koforidua in the Eastern Region.
The disaster has rendered about 30 inhabitants homeless.
It took two fire stations to tame the flame and put it out completely after two hours.
One fire officer told journalists that: "A little boy around 6 years old was playing in room 3, struck a match, put it on a broom under a mattress and when he saw that it started a fire, he just came out without telling anybody and by the time they realised, the fire was out of hand and they didn't even know the number of the fire service to call…".
He said the wood and thatch materials with which the houses were made served as fuel for the blaze, thus, the intensity and level of destruction by the fire.