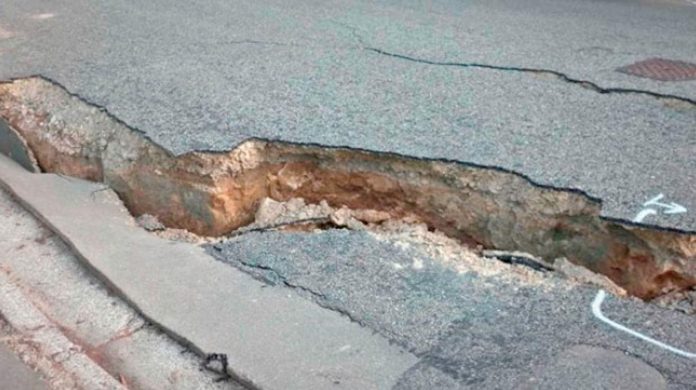 Brace yourself for more tremors – Seismologist
Expect more tremors in the capital, a Senior Seismologist with the Geological Survey Authority, Nicholas Opoku has warned.
According to him, Accra is an earthquake-prone area, and therefore, could suffer the natural occurrence any time there is a movement in the earth.
"There are active fault lines in Accra which makes the situation dangerous in the event of a movement in the earth." He said in an interview.
His warning comes on the back of Wednesday night's multiple earth tremors experienced in many parts of Accra.
Other areas such as Cape Coast, Kasoa and Swedru in the Central Region also experienced the tremors.
Its magnitude has been pegged at 4.0 on the Richter Scale.
Opoku called for public sensitization especially those occupying the areas of the faulty lines in order to avert a disaster-in-waiting.
Meanwhile, the Public Relations Officer of the National Disaster Management Organisation (NADMO), George Ayisi, says much effort has gone into educating Ghanaians.
"Already seismological equipment has been set up at Weija and near NADMO's headquarters to get signals of impending earthquakes." He said.
BACKGROUND
Wednesday night's tumor/quake was the 13th to have happened in Ghana.
1. The first earthquake recorded in Ghana was in 1615. The quake occurred in Elmina where a fortress was destroyed.
2. In 1636, an earthquake with a magnitude of 5.7 struck the country at Axim. Some miners were buried alive.
3. In 1862, another earthquake struck the country in Accra with a magnitude of 6.5. The quake killed three people and destroyed many structures.
4. The most destructive earthquake that struck the then Gold Coast and caused a lot of damage and loss of life was the 22 June 1939 earthquake. 17 people were killed and 133 people were injured. Its magnitude was 6.5 on the Richter scale.
More recent tremors that have been recorded occurred with a magnitude of more than 4.0:
5.  January 8, 1997
6.  February 14, 1997
7.  March 6, 1997
8.  March  24, 2018
9.  December 9, 2018
10. January 2019
11. February 2019
12. 2 March 2019