Buhari's address smacks of arrogance – Nigerians in Ghana
Some Nigerians living in Ghana have expressed their anger over the latest comments by President Mohammadu Buhari on bloody protests in parts of the country, which has led to the loss of lives and several properties.
" Most of us are not happy. The address is weak, very arrogant, and doesn't represent what Nigerians expected. If there has been a protest for the past 15 days, a lot of souls have been lost, and Mr. president could only send a condolence message to the police force family alone and ignore Nigerians, I think that's a big insult to Nigerians and the country," leader of the Nigerian community in Ghana said.
These comments come after Mr. Buhari in an address on Thursday night called on the #EndSARS protesters to stop the demonstration and engage government stressing that any attempt to undermine the security in Nigeria would not be countenanced.
He further cautioned the international community to be circumspect in their judgments and conclusions on the happenings in the West African nation.
But the leader of the Nigerian community in Ghana, Lukeman Otumba, said the president's address to Nigerians was out of touch and insensitive.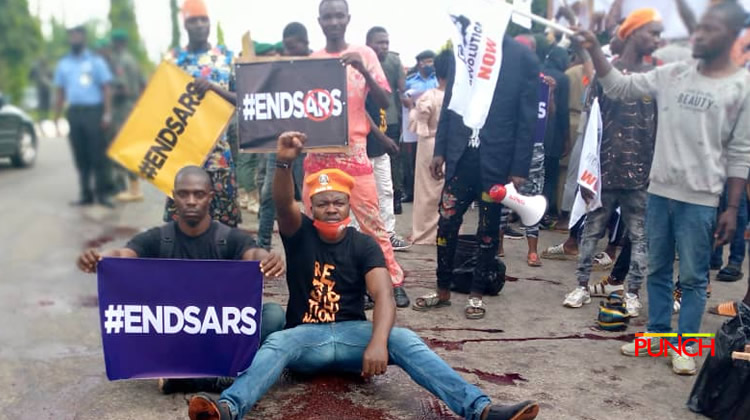 According to him, the president's address should have "given hope and inspiration to the Nigerian youth and Nigeria in general so that there will be more unity in Nigeria".
"Your message should be inspiring, give hope back to the youth. You should be able to tell us how many of the demands you have met in the last fifteen days. Nothing was touched," Mr. Otumba said in an interview monitored by theghanareport.com.
Thousands of Nigerians took to the street to demonstrate against police brutalities.
They had accused SARS – a widely-criticized unit of the police often accused of abuses. SARS has since been disbanded.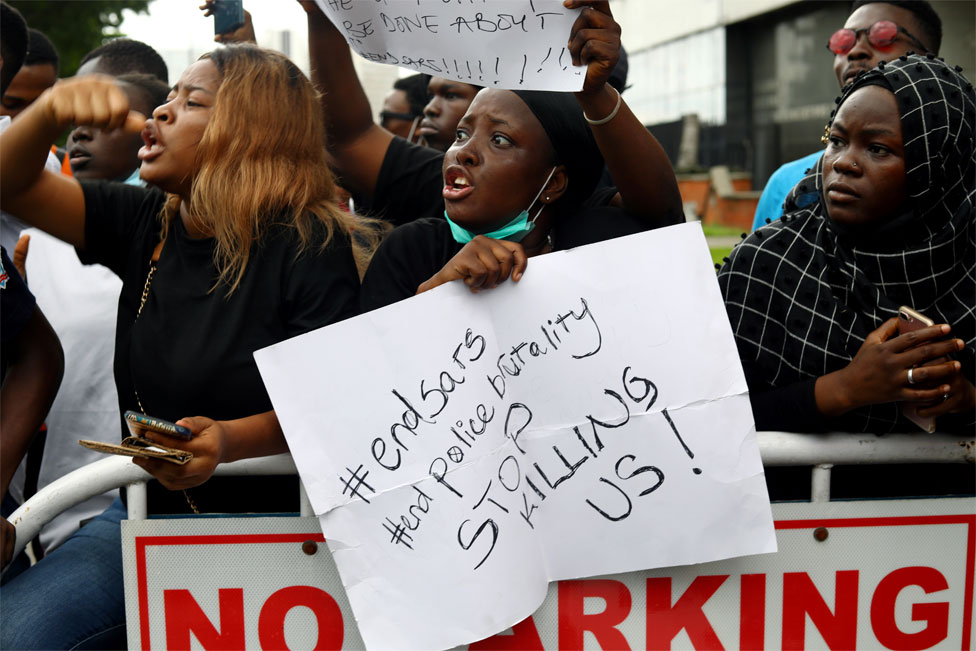 The protests began two weeks ago after a video was circulated showing a man apparently being beaten by police officers from the Special Anti-Robbery Squad, known as SARS.
The peaceful protest turned bloody on the night of October 20 when military personnel opened fire on the unarmed protesters at Lekki toll gate.
Reports suggest at least twenty civilians have so far been killed in the protest.