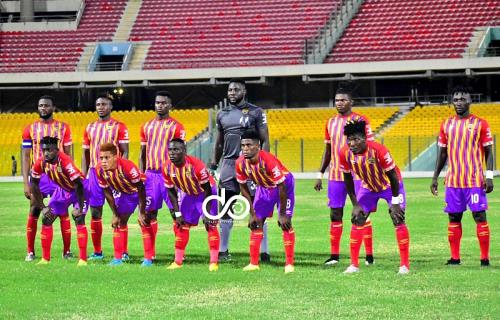 CAF Champions League: Hearts of Oak host CI Kamsar behind close doors
The CAF Champions League preliminary stage game between Accra Hearts of Oak and their Guinean opponent, side CI Kamsar will be played behind closed doors.
The African Football governing body took the decision after a technical meeting held on Saturday ahead of today's game.
The decision means Hearts of Oak fans will be denied the opportunity to watch their team play at home in the CAF Champions League for the first time in six years.
Accra Hearts of Oak host CI Kamsar at Accra Sports Stadium without fans due to Covid-19 protocols.
Reports gathered also indicate any person supposed to be inside the inner perimeter will need to have a COVID-19 pass kit before they will be allowed.
Thus security guards, photographers, Health officials will be checked before the game.
The one leg tie will see the winner advance to the next stage of the 2021/2022 Total Energies CAF Champions League.
CAF also confirmed penalty shootouts will be used to separate the two sides should the game end in a draw.
A quartet of Ivorian referees, led by Patrick Tanguy Jean Philippe Vlei, will officiate the 2021/2022 Caf Champions League one-off tie between Hearts of Oak and CI Kamsar.