Captain Smart joins Onua FM
Barely 48 hours after officially announcing his resignation from the Angel Broadcasting Network (ABN), Captain Smart has joined Media General's Onua FM.
He was unveiled on TV3's New Day as the host for Onua FM's morning show.
"I  have come to join Media General because it is the general among media groups in the country…and as usual of me, there will be fireworks from Monday to Fridays on Onua FM every morning," he said. "We will have Onua Nkomo, and the others will follow, but Fridays will be extraordinary".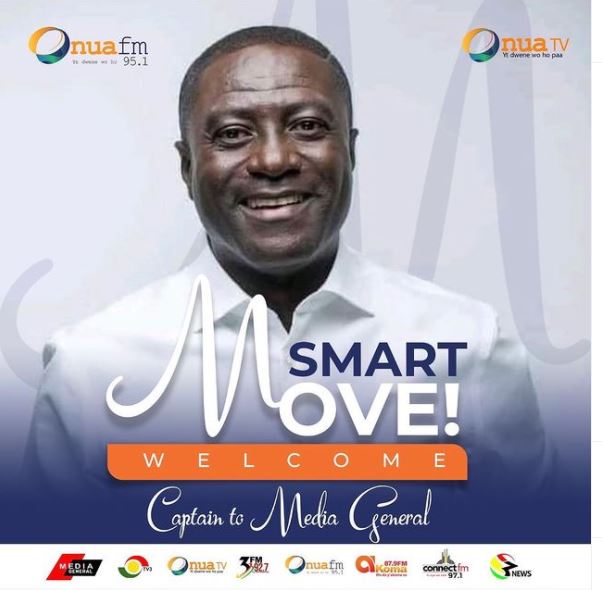 On Wednesday, May 5, 2021, Smart was suspended by his former boss, Dr Kwaku Oteng, after having been accused of slandering President Akufo-Addo, Vice President Dr Mahamudu Bawumia, Trade Minister, Alan Kyematen and the Inspector General of Police (IGP), James Oppong-Boanuh.
But the radio host, born Blessed Godsbrain Smart, insists his criticisms were not verbal attacks against Akufo-Addo's government.
"Well, the letter (suspension letter) says that I have been too hard on Nana Addo, the Vice President… They said I have been using some harsh words on the President, the Vice President, and then the IGP and that he's called me on several occasions to stop those things. I am not stopping, and for that month, I should proceed on suspension for one month," he said in an interview on Metro TV.
Until his suspension, he was hosting Angel FM's flagship programme, 'Anopa Bɔfoɔ' Morning Show.