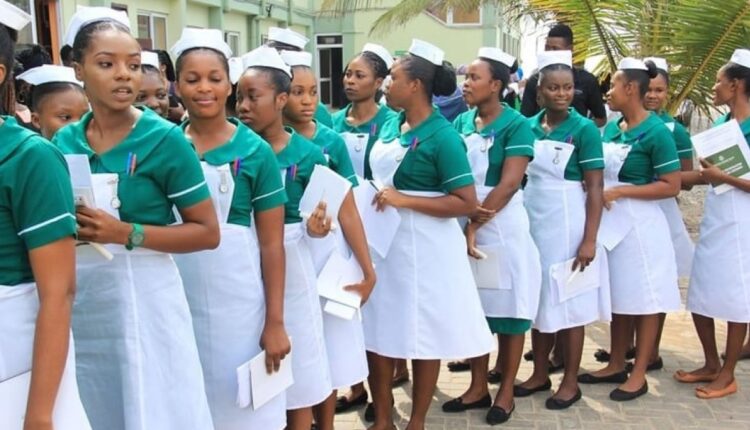 Change your attitude – Nurses told
Mr Samuel Alagkora Akolgo, the First Vice President of the Ghana Registered Nurses and Midwives Association (GRNMA), has reiterated the need for nurses and midwives in the country to show love and compassion to all patients.




He said the behaviour of some nurses and midwives towards their clients and patients was bad and urged them to put up good behaviour towards all patients and among themselves as professionals and members of the GRNMA.


Mr Akolgo who was speaking in Bolgatanga at a durbar of nurses and midwives said members of the public had over the years complained about the attitude of Nurses towards them as patients and visitors to hospitals, and stressed the urgent need for attitudinal change.


"Nobody from outside the profession or from the top can change us, we need to do it ourselves, you will not be happy if someone treats you badly, so let us be nice to others", he told the nurses.


The durbar, which allowed members of the GRNMA to interact with national leadership, brought together various categories of nurses and midwives including Principals and tutors drawn from various Districts in the Upper East Region.


The Association's First Vice President reminded the members of the Patients Charter which was meant to protect their rights as nurses and that of patients under their care.


He said some nurses and midwives snubbed clients who asked them for simple directions within hospitals. "This is a wake-up call to us, and I would like to appeal to the Senior Nurses, let's intensify our mentoring.


"Some of those attitudes are expressed in our presence, let's correct them now. Usually, it is the approach used to correct someone that will determine whether the person will accept in good faith or not," Mr Akolgo said.


He noted that nursing and midwifery were noble professions that should be practiced with demonstrations of love, care, and compassion to all patients irrespective of their social, religious, tribe, colour, or political status.


Mr Akolgo, who is also an Anaesthetist at the Sandema Hospital in the Builsa North Municipality, called for unity among members of the Association and their Managers.


"Those of you, who have wronged your Nurse Managers, go and apologise. If there is stability and unity on the ground, then we at the top can work effectively without fear. There wouldn't be any internal saboteurs," he advised.


Some members of the GRNMA in an interview with the Ghana News Agency (GNA) after the durbar conceded that some of their colleagues in the profession sometimes put up bad attitudes that tarnished the image of the profession.


Some nurses, who shared their experiences of being cared for by colleagues in different health facilities when they fell sick, described what they went through as terrible.


"It is even worse when you are sick and on admission at a different facility and happen to introduce yourself as a nurse or midwife to your colleagues there.


"We need to change our attitudes towards each other and patients to redeem our image as nurses in the eyes of the public," a female nurse at the Regional Hospital in Bolgatanga, said.