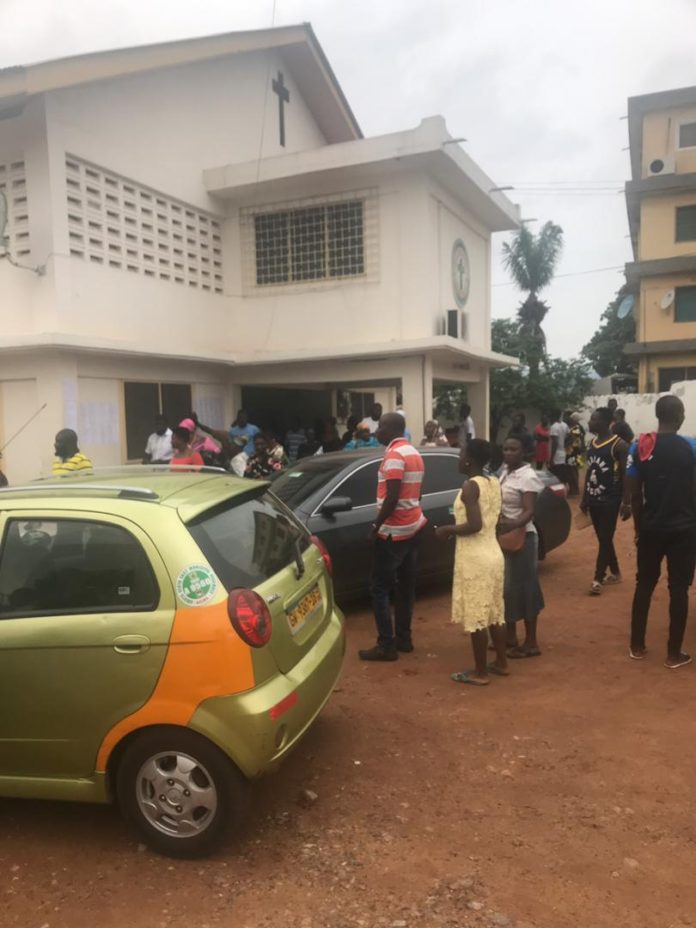 Chaos at Kotobabi as Ghana card laptop goes missing
One of the laptops used for the ongoing Ghana Card registration at the Christ Evangelical church centre at Kotobabi went missing sparking chaos at the centre Friday.

The situation got to the attention of registration officials Friday morning when they were about to start work at about 8:00GMT, an eye witness told starrfm.com.gh.

The exercise which has been going on at the centre for about a month now is supposed to come to an end on Saturday, July 6.

The eye witness who spoke to starrfm.com.gh said one of the officials came to make an announcement to prospective registrants, urging them to go home because one of the missing laptop.

The room at the Church premises where the equipment were stored overnight was not broken into.

NIA registration officials at the centre have however reported the incident to the Kotobabi Police Station.