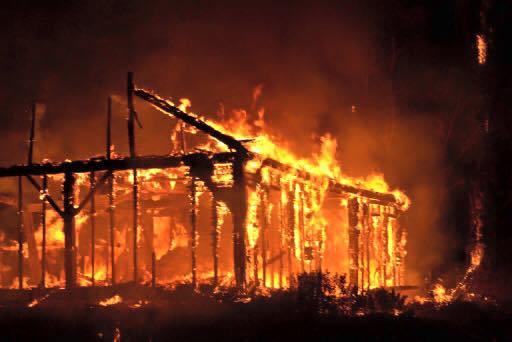 Chereponi: Houses set ablaze after violent clash
Several houses and property have been set ablaze in a violent clash between two groups at Nanduni, a farming community in the Chereponi District in the Northern Region.
The incident has resulted in residents of the area fleeing to neighbouring Togo for safety because of the fear of reprisal attacks following the violent clash on Monday night, December 31, 2018.
The Paramount Chief of Wenchiki Traditional Area, Abubakari Awufor who confirmed the incident to Graphic Online said no casualty has been recorded in the violent clashes.
"In fact, tension is very high in the area, yesterday the security personnel in Chereponi moved to the area to calm the situation but it was not easy for them.
"This morning I am getting reports that they have continued burning the houses and some residents fleeing for their lives," he narrated.
He called for the deployment of more security personnel to the area to help calm the situation and protect lives and property.
Meanwhile, attempt to speak to the police in Chereponi over the issue has proved futile.
Source: Graphic Online