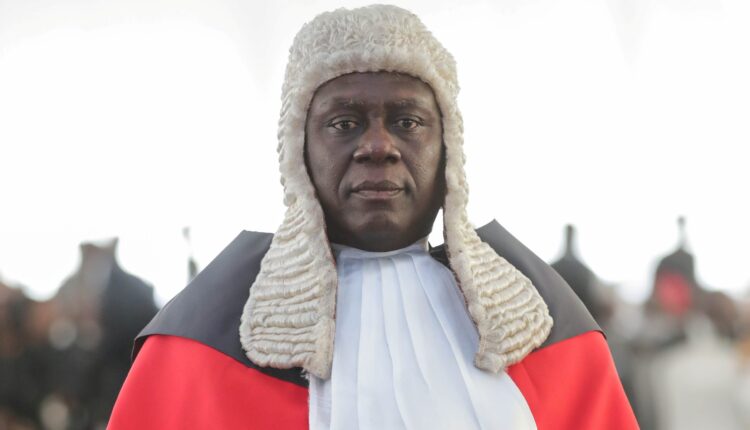 Chief Justice Anin Yeboah Retires Today, Marking The End Of Illustrious Judicial Career
Chief Justice of the Supreme Court Kwasi Anin Yeboah is set to retire today, May 24, after three years of distinguished service.
Having taken over from the retired Justice Sophia Abena Boafoa Akuffo in 2019, the 70-year-old Chief Justice has made significant contributions to the country's judiciary.
President Nana Akufo-Addo recently informed Parliament of his decision to appoint Justice Gertrude Torkonoo as the next Chief Justice, urging a swift approval process. This nomination aims to avoid any leadership vacuum following Justice Anin Yeboah's retirement.
President Akufo-Addo praised Justice Anin Yeboah's exceptional leadership during a farewell dinner organized by the Ghana Bar Association (GBA).
The President commended his contributions to the modernization of the judiciary and the unprecedented infrastructural development undertaken during his tenure.
Justice Yeboah, a graduate of the Ghana School of Law, is the fourth longest-serving Justice of the Supreme Court.
Beyond his judicial career, he has also made notable contributions to football governance, serving as Chairman of FIFA's Disciplinary Committee and the Appeal Committee of the Ghana Football Association.
Meanwhile, Justice Jones Dotse, the most senior Justice on the Supreme Court bench, has assumed the position of Acting Chief Justice.