CID invites Inusah Fuseini over 'parallel gov't' comment
The Criminal Investigations Department of the Ghana Police Service has invited NDC MP for Tamale Central, Inusah Fuseini over his call on former President John Mahama to form a parrel government next year.
The CID wrote to the Speaker of Parliament for permission to interrogate the MP since the law requires the Speaker's approval before lawmakers can be questioned by the police.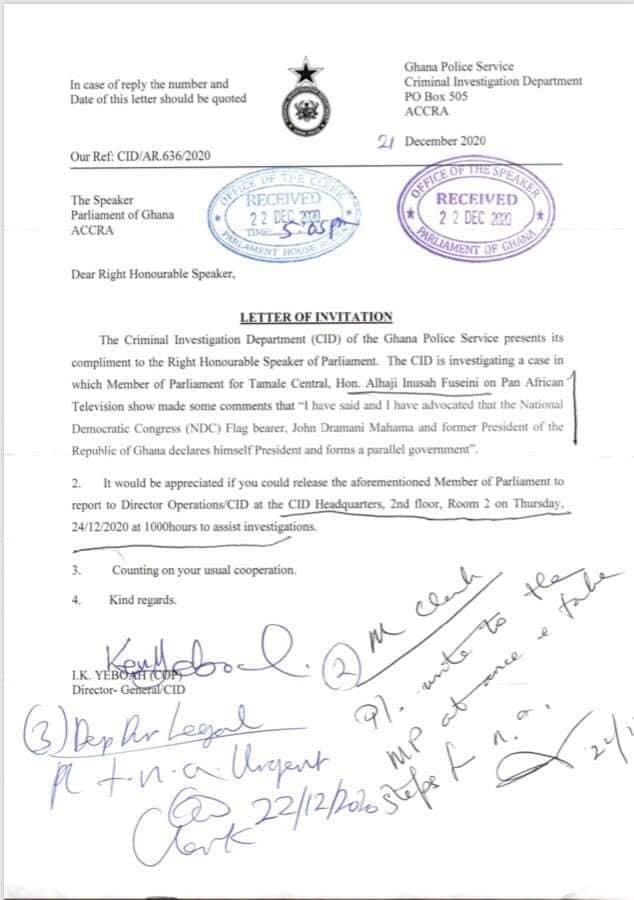 The Speaker in a letter dated December 23, 2020, asked the former Lands minister to avail himself to the police's invitation.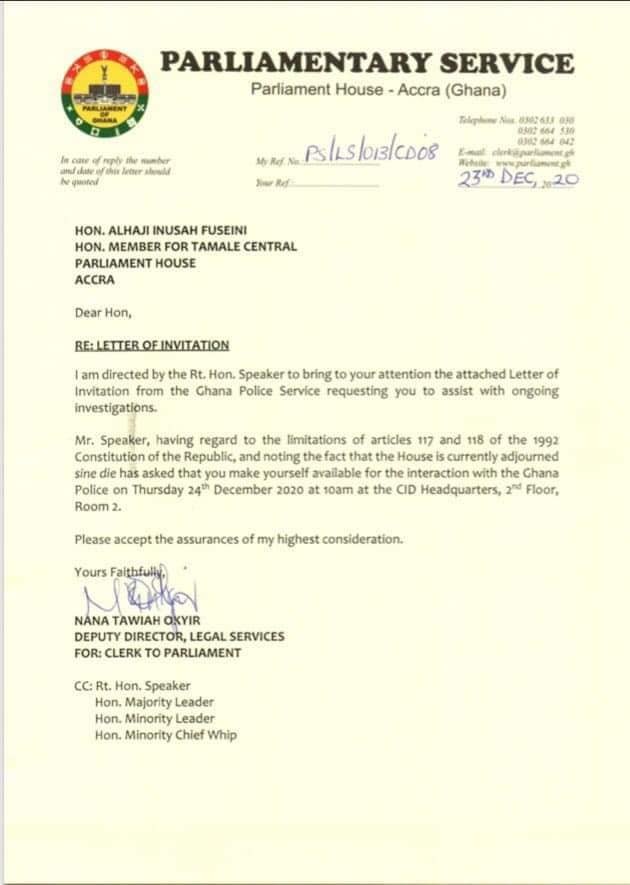 Mr. Fuseini made the comments in a TV discussion following the NDC's rejection of the results of the 2020 Presidential and Parliamentary polls.
His comments came in the wake of the much-disputed election results from the just ended December 7 polls.
The NDC has alleged election fraud as it has embarked on several street protests across the country to register its displeasure with the election results.