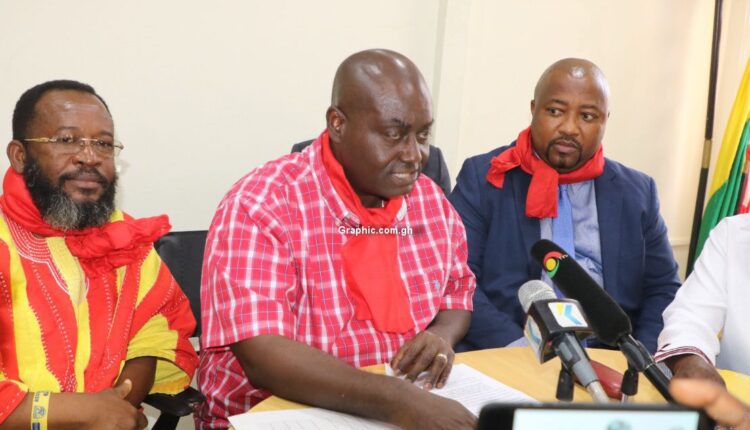 CLOGSAG calls off intended strike after reaching deal with gov't
The Chairman of the Civil and Local Government Association of Ghana (CLOGSAG), Isaac Bampoe Addo has called-off the associations' intended strike which was set to take effect on the 28th of October 2020.
The decision was taken after government had agreed, to the address all issues regarding the implementation of the three-tier pension scheme which includes the transfer of money deducted from workers' salaries into a temporary pension fund.
He indicated that government has agreed to the stated terms and conditions of the association, adding that the National Labour Commission has accepted the terms of settlement ruling to the matter.
The Association which acts as a mouthpiece of workers in the Civil and Local Government Service, CLOGSAG stated its' intention of suspending the scheduled strike which would have taken effect from October 28.
Earlier in 2019, the association registered it displeasure on the part of the Ministry of Employment and Labour Relations and the Ministry of Finance to resolve the ongoing discussion relating to past credit data on the transfer of funds from the Temporary Pension Fund Account (TPFA).
According to the Chairman, Isaac Bampoe Addo, the government agreed to the terms of settlement to bring an amicable solution to the past credits impasse after a forum and filing of the terms of settlement at the National Labour Commission earlier this month.
The Chairman indicated the willingness of the Civil and Local Government Association of Ghana (CLOGSAG) to fight for dignified conditions for its senior public servants.
He further said, government together with a 5 member committee are scheduled to meet and dialogue on the terms of payment on October 29.