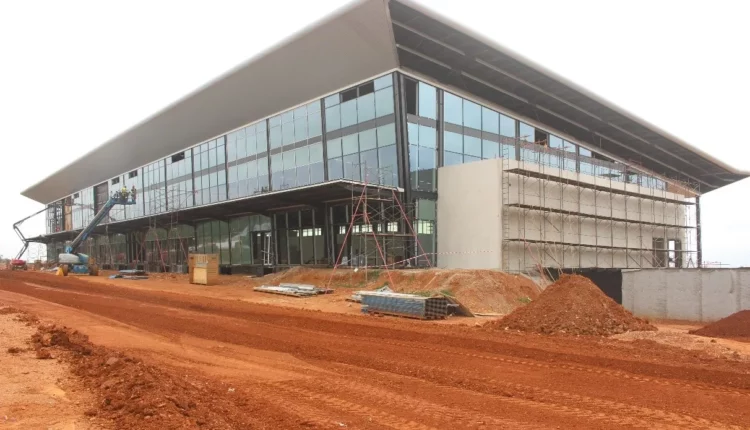 Contractor abandons Kumasi Airport, two other projects over unpaid debt
The contractor responsible for the Kumasi Airport Expansion has abandoned the project site, citing unpaid debts from the government.
The same contractor has also abandoned the Kumasi Central Market Redevelopment project and the Komfo Anokye Maternity Block sites.
The Ashanti Regional Minister, Simon Osei Mensah, disclosed this before the Ashanti Regional House of Chiefs on Wednesday, 15 November 2023 during a discussion on the challenges facing various development projects in the region.
According to Mr. Osei Mensah, the government has been unable to fulfill its financial obligations to Contracta Construction UK Ltd due to the debt exchange programme.
He said this has halted the development of these very important projects.
He revealed that the airport project was 98 percent completed before the contractor abandoned the site.
The Minister, however, assured the House of Chiefs chaired by Otumfuo Osei Tutu II that the Finance Ministry is working tirelessly to generate funds to settle the contractor to return to work.
During his address, Mr Osei Mensah explained why hospital projects initiated by the previous government were left incomplete.
The Minister provided insights into the challenges faced while executing these projects.
He also reiterated the government's dedication to address the issues and ensure the successful completion of crucial healthcare facilities in the region.