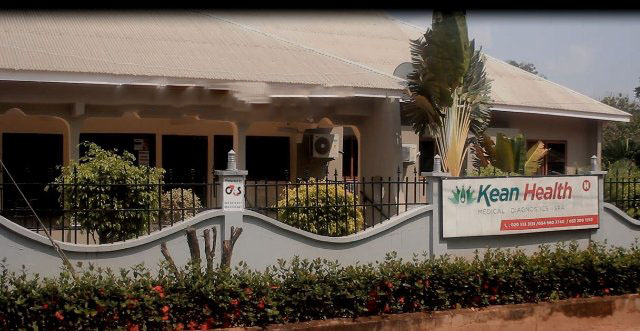 'Controversial' KATH blood sent to Accra for confirmatory test
Police in the Ashanti Region have sent to Accra, a disputed blood sample issued to a patient of Kean Hospital for further laboratory tests.
Regional Crime Officer, ACP Peter Baba says:
"Police have taken custody of the blood and then we are taking them to the Public Health Reference Lab in Accra for testing. We have requested and taken the test kits by the private hospital, the Kean Medical Center too for testing. All of them have been sent to Accra. Not until the results come, we would not be able to confirm."
The comments by the police follow allegations the Komfo Anokye Teaching Hospital Blood Bank had sold blood infected with HIV and syphilis to a relative of a patient at the Kean hospital
Managers of Kean Health Center in Kumasi have however admitted lapses in their handling and communication of the alleged HIV and Syphilis infected blood from the Komfo Anokye Teaching Hospital blood bank.
Chief Executive, Dr.  Kodwo Eyison, says the mode of communication on the center's screening of the blood to the bank was not the best.
"I agree there was a lapse there and I would be honest; it wasn't out of malice. The truth is, I tried calling them[Blood Bank]. I tried calling the head but she didn't pick and I would be honest I was still attending to other patients at that time so I didn't have any malice," he said.
Background
Addo-Kwabla Evans, a relative of a patient at the Kean Health Center had alleged in a facebook post that the blood issued to his sick mom was infected with HIV and syphilis.
Addo-Kwabla, had opened a note given to him by doctors of Kean Hospital which was meant to be delivered to officials of the KATH blood bank for confirmatory test to be conducted on the blood. He went further by disclosing the content of note on social media, which has since gone viral.
Dr. Eyison, an Internal Health Specialist, told Nhyira FM he takes the blame for how the issue was communicated, though he maintains his decision was without malice.
" It is an eye opener for me. I agree. I take blame for me. The idea was to get the blood as early as possible"
Mr. Addo-Kwabla's claim follows a supposed test by Kean Health Center whose officials say the blood was only screened.
According to Dr. Eyison, his November 30, 2018 note on the facility's stapled prescription form was meant for officials of the Blood Bank to conduct confirmatory test on the blood in question but not for the patient's relative.
"It [note] was meant for the Blood Bank and not a relative.
But he takes the blame for the development, though he meant no harm.
"It is an eye-opener for me. I agree. I take the blame. The idea was to get the blood as early as possible."
source: Myjoyonline